The Adult Education and Early Childhood Education Departments are partnering with Huntington Beach Adult School (HBAS) on a partnership to prepare students for employment as Assistant Preschool Teachers. Students can enroll in courses to earn credit towards a teacher credential while receiving free, contextualized English language support, offered by HBAS. Courses are offered at HBAS - Westminster Campus. ​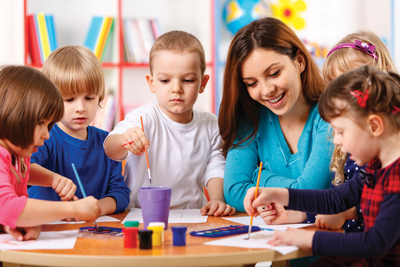 Spring 2023 Courses

February 28 - May 24, 2023

Course & CRN
Instructor
Schedule
College Units
Offered By

CDE A180: Child Growth and Development*

Lisa Sciabica

Tuesday

12:15 - 2:15 pm

3 units
Orange Coast College

ESL for Early Childhood Education

(Optional support class for CDE A180)

Rebecca Spohr

Wednesday

12:15 - 2:15 pm

0 units
Huntington Beach Adult School
*This is a hybrid course. The course meets in-person on the scheduled day and requires additional hours online. More information will be provided by the instructor.
Course Location: Huntington Beach Adult School - Westminster Campus
14325 Goldenwest Street, Westminster, CA