Health insurance is not required to access care at the Student Health Center.  Your health fee funds medical and mental health visits. However, the health fee does not cover primary care or specialized health services. All registered OCC and Coastline students who have paid their health fee, both domestic and international, are entitled to utilize the services offered through the Student Health Center for free or very minimal cost.  
Health insurance plans provide necessary additional medical and mental health coverage beyond what is offered through OCC Student Health Services.  Learn about your health insurance options below and get covered.  Having health insurance will provide you peace of mind and financial security so you can remain healthy and focus on earning a college degree.
1. International Student Health Insurance  
All international students must purchase the health insurance policy offered through the Global Engagement Center and maintain their coverage throughout their studies at Orange Coast College. For additional information on renewing your insurance and using your insurance policy, please view the Global Engagement Center Medical Insurance overview.
​Healthcare Basics for International Students
The United States healthcare system offers some of the best medical treatment in the world. However, it is complex and can be overwhelming for international students to navigate. It may be very different from the healthcare system of their home country.
As an OCC international student, you are required to purchase an insurance plan offered through the Global Engagement Center. This plan is provided by JCB Insurance Solutions via Aetna. (If you need to renew your insurance, visit the Global Engagement Center or go to JCB Insurance Solutions' website to renew your policy.) After purchasing or renewing your plan, you will receive an email from JCB at the start of each semester notifying you to download your insurance ID card. You may also set up an account and access your ID card any time from Aetna Student Health. If you need to seek medical treatment before you receive notice that your ID card is active, please contact JCB at (714) 923-1325 to obtain your insurance ID number.
If you need medical care, the US healthcare system has various facilities and providers. The type of medical issue you are experiencing will determine where you need to go.
If the issue you are having is MINOR (you are sick and think you need a prescription), visit the OCC Student Health Center. If you cannot visit the OCC Health Center first, seek medical care from an in-network doctor or urgent care.

If the issue you are having is SERIOUS and non-life threatening (you are sick or injured, i.e. broken bones, sprains, cuts that need stitches), visit an urgent care facility. 

If the issue you are having is LIFE-THREATENING (medical emergency, i.e. heart attack, stroke), call 911 or go to the nearest emergency room (ER). Do not visit an ER for a minor injury or illness. ERs are usually located at hospitals. It is much more expensive to receive care at an ER than through an other type of medical provider. 
View this short video on an overview of the US health care system for international students. Closed captioning is available in various languages.  
If you have questions, please feel free to contact the OCC Health Center (medical questions) or the Global Engagement Center (insurance questions). If you are seriously injured or have a serious illness please get treatment then let a Global Engagement Center staff know so that we can assist you in letting your professors know & help coordinate any student support services. 
2. Parent's Plan until Age 26
Young adults can now stay on a parent's health insurance plan until age 26. They are eligible to join and remain on a parent's plan even if they are financially independent from their parents, do not live with their parents, are married, or are eligible for insurance through their employer.  Students often prefer to stay on their parent's insurance plan because it may have more benefits or be a lower cost.
3. Medi-Cal

Medi-Cal is a public health insurance program funded by the State of California and federal government. This program offers free or low-cost health coverage for children, pregnant women and families of low-income. Former foster youth can stay on Medi-Cal until age 26 regardless of income. On January 1, 2014, California expanded Medi-Cal eligibility to low-income adults with no children. Students with limited income and resources may now qualify for low-cost or no-cost health coverage through Medi-Cal. Enrollment is available year-round. Please view to learn more about: Medi-Cal. 
For Medi-Cal Customer Service, call 1-888-587-8088.
Online at CoveredCA.com. A single application will let you know if you qualify.

By phone at 1-800-281-9799 Mon–Fri 7 a.m.–5 p.m.

With in person help:

Certified Enrollment Counselors: 

Orange County Social Services Agency: 1-800-281-9799 

1928 S. Grand Ave, Bldg. B, Santa Ana CA 92705
12912 Brochures St, Garden Grove CA 92840
3320 E. La Palma Ave, Anaheim CA 92806
23330 Moulton Pkwy, Laguna Hills CA 92653

Community Centers
Renewing Medi-Cal/CalOptima
4. Covered California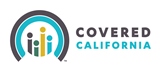 Covered California is the online marketplace where California residents can shop for and compare quality health insurance plans and choose the one that works best for their health needs and budget.  Based on income and family size, many students may qualify for financial assistance.  This means that the government will pay for a portion of the student's health insurance premiums directly to the insurance company every month.  Students will get help paying for their premiums immediately, instead of having to wait until they file taxes.Open EnrollmentThe open enrollment period to apply and sign up for a Covered California health insurance plan happens once a year.  After the open enrollment period ends, you are only permitted to enroll in a Covered California health plan if you have a qualifying life event, such as losing your health coverage, getting married, moving outside your plan's coverage area, having a baby and turning 26.  Please view qualification for Special Enrollment. 
4 Ways to Apply & Enroll in Covered California