OCC Partners with Kaiser Permanente, Abound Food Care to Combat Food Insecurity 
Sep 2, 2022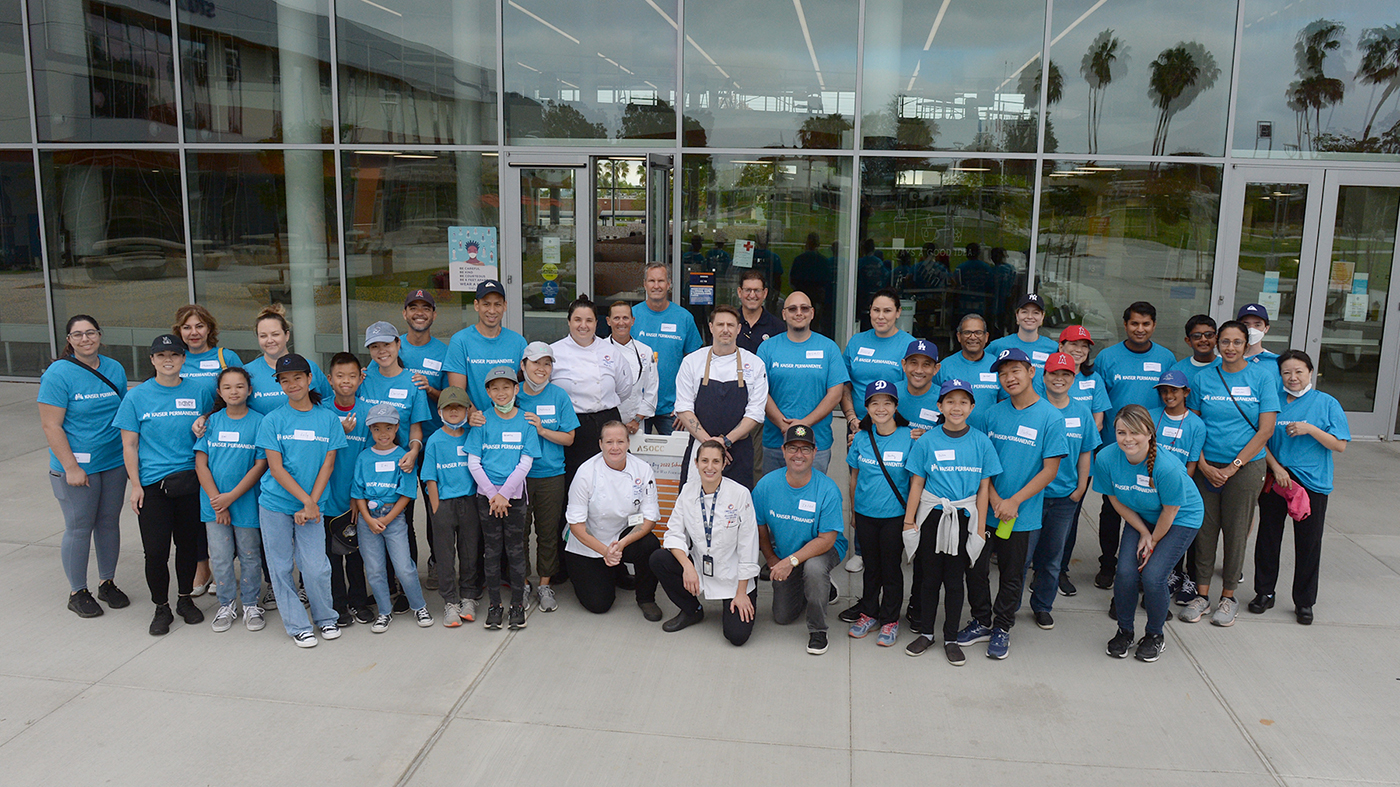 Orange Coast College partnered with Kaiser Permanente and Abound Food Care for a volunteer event on Saturday, Aug. 27 aimed at addressing food insecurity in the community. 
Kaiser Permanente staff and their families visited OCC's Recovery Kitchen to make and package ready-to-eat meals using recovered food. Volunteers were also given a tour of OCC's new state-of-the-art facilities as well as the College's Pirates' Cove food pantry, where many of the meals would be delivered in preparation for the start of the fall semester. 
"Using excess edible food to create meals that address food insecurity is an important component in delivering the well-rounded [food and beverage services] program offered at OCC," says program coordinator and faculty member Alexandra Yates. "We were excited to provide an opportunity for our supporters at Kaiser Permanente to get a hands-on look at our program." 
Senior Vice President and area Manager at Kaiser Permanente also notes the ways in which food recovery ties into the work of the hospital care provider. "Addressing food insecurity is vital to improving health outcomes. Abound Food Care's work in delivering Medically Tailored Meals is an important step in addressing the health needs of a particularly vulnerable population. Our staff was excited to contribute their time to learn more about, and produce, meals at OCC." 
Mike Learakos, CEO at Abound Food Care, reiterates this sentiment. "While an estimated one in nine Americans are food insecure, 30 percent of edible food ends up in a landfill," he says. "As we work toward eliminating food waste and food insecurity, having partners like Kaiser Permanente and Orange Coast College is invaluable. Bringing them together provides an opportunity to grow the network of organizations committed to improving the health of our communities." 
Volunteers were able to cook and package 648 meals and 200 cookies on Saturday, half of which was delivered to the Pirates' Cove.