NASA Competition lands at OCC
Aug 24, 2023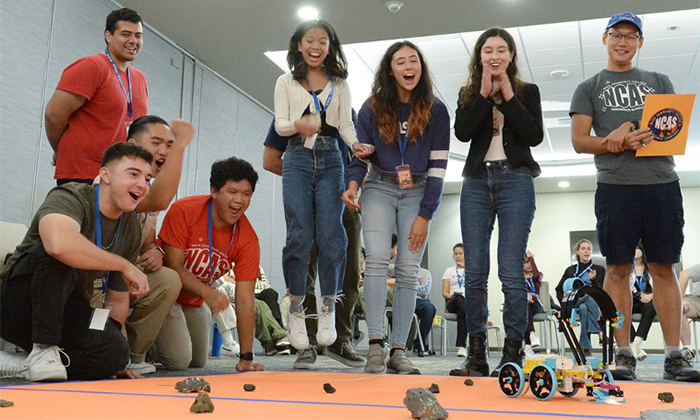 Orange Coast College played host to NASA's Community College Aerospace Scholars (NCAS) Robotics competition. This 4-day engineering design challenge brought students together from OCC and Chula Vista's Southwestern College who had completed two online events (Mission 1 and Mission 2) earlier this year. Over 40 students were invited to participate in the on-campus event August 16 – 19.
During the 4-day engagement, students collaborated with team members as a fictitious aerospace company vying for a NASA rover contract. Students in assigned roles utilized STEM-industry mentors to guide the rover design.
Major Matthew Blystone of the US Space Force spoke to the attendees. During their visit, the students took field trips to the University of California, Irvine, and took an industry tour at Google. The teams were mentored by STEM professionals Jacob Bingham, Judy Gallardo, Spencer Krock, and Lorena Santos.
The competition included STEM-based activities for all students and an engineering design challenge. Some other events open to the participants were facility tours, live subject matter expert presentations, resume workshops, networking events, job shadowing opportunities, and a 4-year college campus visit. The event was arranged by OCC's Professor Erik Bender, Jessica Artinger, and our Mourad Mjahed and Minerva Garcia from Southwestern College.