WELCOME TO THE PUENTE PROGRAM!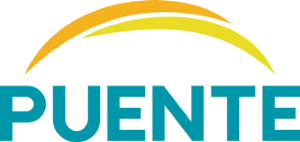 Established in 1981, Puente is an academic, counseling and mentoring program that has improved college persistence and success rates for thousands of California's educationally underserved students. Students enrolled in the Puente program work closely with their counselor, English instructor and mentor to prepare for transfer to four-year colleges and universities. Over its 30-year history on the OCC campus, Puente has helped students to earn their degrees, take leadership roles in the community, begin their careers, and return as mentors for new PUENTE students. 
The Puente mission is to increase the number of community college students who:
Transfer and enroll in four-year colleges and universities
Earn college degrees
Return to the community as mentors and leaders
If you are interesting in joining Puente, submit your interest by filling out the following form, Puente Interest Form 2023-2024.
Donate Today!

Contact Us
(714) 432-5864
2701 Fairview Road, Costa Mesa, CA 92626 Watson Hall - 2nd floor, Room 243
Office Hours
SUMMER HOURS: 
May 30: 9 a.m. - 5:30 p.m. 
May 31: 12:30 p.m. - 6 p.m.
June 5: 10:30 a.m. 6:00 p.m.
June 6: 11:30 a.m. - 4 p.m.
June 21: 10:30 a.m. 6:00 p.m.
June 26: 12:30 p.m. - 4:30 p.m.
PUENTE COUNSELING
All current Puente students are welcome and are highly encouraged to meet with the Puente counselor at least once a semester. 
Prospective Puente students are invited to make an appointment as well, although you will need to have an OCC ID Number. 
Want to be a puente mentor?
Puente is co-sponsored by the University of California and the California Community Colleges, with additional funding provided by the college. For more information please visit: Puente Statewide Office