Complete the Noncredit Application if:
You are a first-time, new student who has never applied to nor taken classes at Orange Coast College, Coastline College or Golden West College and; 
You are interested in registering for free, noncredit classes.
Complete the Credit CCC Apply Application if:
You are interested in taking credit classes to earn college units; or 
You are a returning student, have previously applied to or registered at OCC, Coastline or Golden West College.
Which admission application should you complete? Noncredit or Credit Application.
NEXT STEPS: 
We recommend you contact the Adult Education Office after you apply to ensure your application is complete.  
After you submit your application, you will receive an email from the Coast District within five business days with your student login information and ID. You will use this information to register for classes. 
Please complete only one application. Contact the Adult Education office if you are not sure which application to complete or do not receive an email within five business days. 
CONTACT US
Adult Education Office
Email: adulteducation@occ.cccd.edu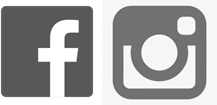 @occadulteducation