Do you love food and have a head for science? Ever wonder who computes the calories and other nutritional information you see on your favorite fast-food restaurant menus? If both food and science interest you, then a career in culinology may be for you. Culinologists and food science technicians work in laboratory settings to assist food scientists in researching and developing new food products, and controlling the quality of individual foods and menus.
Culinologists can work in food manufacturing, chain restaurants, hotels, ingredient supply houses, consulting and academia, and new product development. If you're excited about the idea of joining a new and growing field where food is your focus and the laboratory is your domain, let OCC Career Advantage prepare you for a career as a food science technician or a food scientist. We offer both basic and professional-level certificate programs, as well as an associate degree program. You could develop the next "big thing" in food, and help advance this new field of food science – read on to learn more.
A sampling of courses for these careers
Food Science
Cultural Foods
Cell and Molecular Biology
Pantry
Menu Planning and Purchasing
General Chemistry
SEE COURSE CATALOG
---
Did you know?
Projected employment for food science technicians in California is expected to increase by 19 percent through 2024, faster than average, according to O*Net Online.
---
Complete our certificate program, and you'll be well-prepared to enter a career in culinology, or earn an associate degree for even greater advancement opportunities.
View program detail in course catalog.
Culinary Food Science Assistant - Level 1
Prepare for an entry-level position as a culinary and food science assistant in food research and development, product development, recipe development, product duplication, quality assurance, sensory or flavor chemistry. 
View program detail in course catalog.
Culinology© - Level II Professional Level
Build on your Culinology knowledge and skills to earn an Associate in Science – and to continue earning credits that transfer to select colleges. This certificate option is articulated with the Food Science and Technology, Culinology track at Cal Poly Pomona, and all coursework is approved by the Research Chef's Association. Students must meet the Associate in Science degree requirements for transfer. 
Frequently Asked Questions
Other Programs That Might Interest You
Did you know?
According to the Bureau of Labor Statistics, people who have a certificate as
their highest level of education earned, on average, 20 percent more than
those whose highest education level is a high school diploma.
Our Team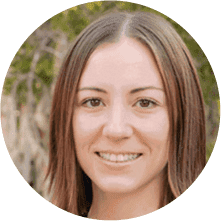 Katie Ottoson, M.S.
Counselor, CTE and
Career Services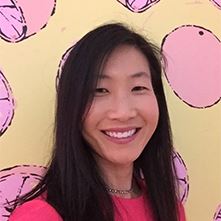 Andrea Lane
Counselor, Hospitality
Programs
Find Out More
Fill out the form below and we will contact you with more information

Subscribe
Get the latest news on new program areas, financial aid, campus news and more.