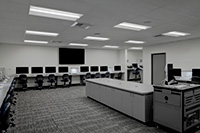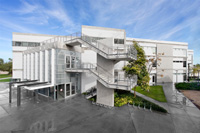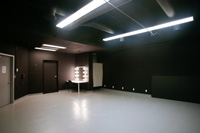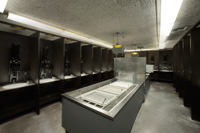 When viewed in terms of quality, quantity, and availability to students, the combined facilities (studios/labs) and equipment (cameras/lenses, lighting, and darkroom) provided by the Orange Coast College Photography Department are superior to those found in any school, public or private, two-year or four-year, in the United States.
Our facilities are located in both the Fine Arts Building and the Art Center Building. This includes 5 studio spaces (fully equipped for tungsten or electronic flash lighting), 8 film processing labs, 2 black and white printing darkrooms with a combined total of 50 enlargers, and a 30 station digital lab featuring professional level Macintosh workstations as well as state of the art scanning and printing capabilities.
You can be a Photography Major at OCC without owning any equipment of your own. We supply everything (that's 100%!) you need. Most students who go onto other photo programs tell us they really miss our support.
We provide a complete line of camera equipment: 35mm, DSLRs, middle format, 4 x 5, and 8 x 10, with a wide variety of lenses for each. This is not just "some" equipment; this is "lots of" equipment - about 150 cameras, total. We also have a wide variety of tungsten and electronic flash (strobe) lighting equipment.
Remember: You can borrow these things. You can take stuff off-campus. You can take it home. You can have it for the weekend.
We've spent well over $2,000,000 just on equipment alone, We find that giving our students experience with current, professional level gear better enables them for success when they go out into the industry.