Do you love being immersed in the fantastic worlds of popular culture and wonder about who imagined and created these worlds? Do you think you might have the imagination to create these worlds too? Find out about OCC Career Advantage Commercial Art programs in Narrative Illustration and Entertainment Art. In these programs you will learn how to develop your artistic skills and creativity for careers in animation, feature films, video games, graphic novels, and illustrated books. The creative industry and economy in the LA/OC region is growing rapidly, and so is the demand for skilled artists. Imagine your passion and skill in drawing and painting becoming your profession. Read on to learn more about the OCC Commercial Art program.
A sampling of courses for these careers
Digital Painting
Story Illustration
Visual Communication
Character Design
Environment Design
Entertainment Art Project
WANT TO LEARN MORE?
PROGRAM LENGTH


COST/FINANCIAL AID AVAILABILITY

JOB WAGE OUTLOOK

SCHEDULING OPTIONS.
Complete one of our certificate programs, and you'll be well-prepared to enter a career in commercial art.
Build upon your skills if you're already employed in the field. Or earn an associate degree for even greater advancement opportunities.
View all program details in course catalog
Narrative Illustration
Prepare for a career as an illustrator in print, digital and entertainment media where story is the driving force. Take a diverse curriculum that brings together a variety of traditional drawing, painting and illustration courses, together with state-of-the-art media such as Digital Painting and Digital Sculpture. Get ready to explore both the analog and digital sides of your art.
Entertainment Art
Prepare for an entry-level position in the film, video, television, animation and video game industries in the areas of pre-production art and visual development. These are the artists who visualize the worlds we see in popular culture. Learn to design and illustrate the characters, props, vehicles and environments that can be used in animation, live action and video games. 
View program details in course catalog
Narrative Illustration
Complete the Narrative Illustration Certificate of Achievement and the Associate in Science graduation requirements to earn an associate degree. This program will prepare you for a career as an illustrator in print and digital media.
Frequently Asked Questions
Other Programs That Might Interest You
Did you know?
According to the Bureau of Labor Statistics, people who have a certificate as
their highest level of education earned, on average, 20 percent more than
those whose highest education level is a high school diploma.
Our Team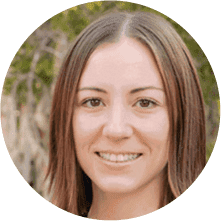 Katie Ottoson, M.S.
Counselor, CTE and
Career Services
Find Out More
Fill out the form below and we will contact you with more information

Subscribe
Get the latest news on new program areas, financial aid, campus news and more.