Ballet. Jazz. Modern. World. Whether you are new to dance or already working in the field and looking to perfect your technique and acquire teaching skills, OCC's highly respected Dance program can help explore or build upon your passion for dance. Our program can prepare you to become a dance performer or a dance instructor. We also offer Pilates teacher training, which will enable you to expand and apply your skills in yet another direction. Picture yourself doing what you love every day – read on to learn more about the programs our college offers.
A sampling of courses for these careers
Modern Dance
Classical Dance of India
Appreciation of Dance
Human Anatomy/Physiology
Kinesiology for Dance
Dance Composition
ALUMNI SUCCESS SPOTLIGHT
HEAR FROM DENA AND CAMERON ABOUT WHERE THEY DECIDED TO MAKE THE SMART CHOICE.
Complete one of our certificate programs, and you'll be well-prepared to enter a career in dance, and earn an associate degree for even greater advancement opportunities.
View all program details in course catalog
Commercial Dance
Analyze, evaluate, and embody various commercial dance techniques in order to interpret, create and perform them at a proficiency level relevant to the professional commercial dance field.
Comprehensive Pilates Instructor
Prepare to teach in a privately owned dance, fitness or Pilates studio, recreational facility or health club. Learn theory and technique, using Pilates apparatus in courses taught by Pilates-certified specialists, and how to determine appropriate conditioning programs for people of all ages and physical conditions. 
Dance Instructor
Become qualified as an instructor in ballet, modern, jazz, tap and world dance forms in private studios, recreation or other community dance programs. Train for positions in the commercial and artistic areas of dance.
Pilates Mat Instructor

To prepare students for employment, classroom work is utilized in a variety of instructional methods (lecture, lab/demonstration, independent and group projects) as well as supervised off-site internship experiences.
World Dance Instructor
Prepare to work as an instructor in a private studio, recreation or other community dance program, or serve as a consultant, lecturer or performer specializing in ethnic dance forms. Learn Mid-Eastern, Flamenco, Spanish classical, East Indian and African dance.
View program details in course catalog
Dance
Complete the Dance Certificate of Achievement and the Associate of Arts graduation requirements to earn an associate degree. Provides a foundation in the theory, technique, and the aesthetics of the art of dance.
Frequently Asked Questions
Other Programs That Might Interest You
Did you know?
According to the Bureau of Labor Statistics, people who have a certificate as
their highest level of education earned, on average, 20 percent more than
those whose highest education level is a high school diploma.
Our Team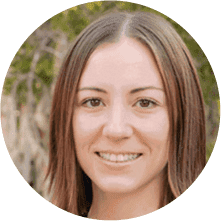 Katie Ottoson, M.S.
Counselor, CTE and
Career Services
Find Out More
Fill out the form below and we will contact you with more information

Subscribe
Get the latest news on new program areas, financial aid, campus news and more.