You're ready to launch your own catering business. Or maybe you're eager to move into restaurant management and make more money. In either case, OCC Career Advantage has restaurant management programs that will help you reach your goals. Earn a certificate or an associate degree that will give you the skills you need for a supervisory or management role in food service operations at restaurants or catering businesses. If you're ready to move ahead in management or ready to launch your own successful catering business, you can take the next step at OCC. Read on to learn more about your options.
A sampling of courses for these careers
Nutrition
Food Production Management
Catering
Dining Room Management
Sanitation and Safety
Pantry
SEE COURSE CATALOG
---
Did you know?
Many employees in this sector have built career pathways from entry-level jobs to higher-paying positions: 80 percent of restaurant owners and 90 percent of
restaurant managers report their first job in the industry was an entry-level position, according to the Association for Career and Technical Education.
---
Complete one of our certificate programs, and you'll be well-prepared to enter a career in food service management.
Build upon your skills if you're already employed in the field. Or earn an associate degree for even greater advancement opportunities.
View all program details in course catalog
Catering
Prepare to launch your own catering business or for a position in a hotel or restaurant catering department. Learn about cost accountability, organization and management, menu pricing, selling, advertising and promotion, and preparing and serving food. 
Food and Beverage Management
Prepare for an entry-level position as a food service supervisor managing food service operations in commercial establishments, such as restaurants and hotels. Courses cover a variety of subjects, including food preparation, hospitality, sanitation, management, accounting and nutrition.
View program detail in course catalog.
Food and Beverage Management
Prepare for an entry-level position as a food service supervisor in a commercial setting, such as restaurants and hotels. The associate degree is designed to meet the needs of the local hospitality and food service industry. Completion of the Restaurant Supervision Certificate of Achievement is a prerequisite for this program. 
Frequently Asked Questions
Other Programs That Might Interest You
Did you know?
According to the Bureau of Labor Statistics, people who have a certificate as
their highest level of education earned, on average, 20 percent more than
those whose highest education level is a high school diploma.
Our Team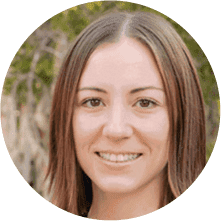 Katie Ottoson, M.S.
Counselor, CTE and
Career Services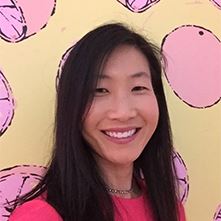 Andrea Lane
Counselor, Hospitality
Programs
Find Out More
Fill out the form below and we will contact you with more information

Subscribe
Get the latest news on new program areas, financial aid, campus news and more.