When your computer goes down, who do you call? The information technologist (IT) is everyone's hero when our technology goes on the fritz, whether we work in an office or study at home. IT keeps businesses and institutions running by supporting and/or managing computer networks, analyzing, testing, problem-solving, and evaluating local area networks (LAN) and wide area networks (WAN). OCC Career Advantage offers a network professional program, along with a few other specialized certificates that will help you enter or advance as a professional in this crucial, and exploding career field. Start building the skills you need to be the company hero – read on to learn more about your options.
A sampling of courses for these careers
Cloud Infrastructure & Services
A+ Certification Preparation
Network & Communications Technologies
VMware View
VMware vSphere
Information & Storage Management
SEE COURSE CATALOG
---
Did you know?
There are currently about 4 million jobs in IT, and the sector is expected to generate an additional 488,500 jobs through 2024,
according to the Association for Career Technical Education.
---
Complete one of our certificate programs, and you'll be well-prepared to enter a career in information technology. Or build upon your skills if you're already employed in the field.
Network Professional
COMING SOON!
View all program details in course catalog
Network Technician
Learn to design and implement a converged network.
Network Security
COMING SOON!
Virtualization and Cloud Computing
Learn to design and implement a converged network, with an emphasis on storage management and the cloud. 
COMING SOON!
Frequently Asked Questions
Other Programs That Might Interest You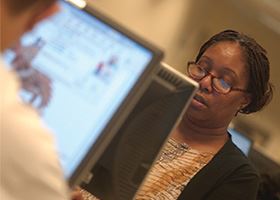 COMPUTER INFORMATION SYSTEMS
Explore our certificate programs and prepare to enter this thriving field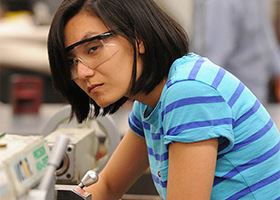 MANUFACTURING TECHNOLOGY
Choose from our programs preparing you to thrive in this high-tech field
Did you know?
According to the Bureau of Labor Statistics, people who have a certificate as
their highest level of education earned, on average, 20 percent more than
those whose highest education level is a high school diploma.
Our Team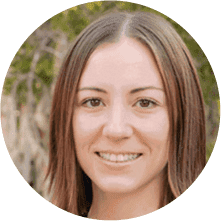 Katie Ottoson, M.S.
Counselor, CTE and
Career Services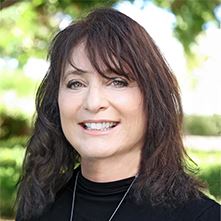 Cindy Voss
Counselor, Technology
Programs
Find Out More
Fill out the form below and we will contact you with more information

Subscribe
Get the latest news on new program areas, financial aid, campus news and more.