Does the idea of a career at sea appeal to you? Do you see yourself as the captain of a luxury yacht, or the crew on a large charter boat or even a cruise ship? Maybe you're interested in being a merchant marine? If so, prepare for a career as a professional mariner through Orange Coast College's unique Professional Mariner program. At our beautiful Sailing Center on the Newport Harbor, we provide mariner training that prepares you for the Merchant Mariner Credential. Or, you may wish to complete an associate degree and transfer to the California Maritime Academy. Trained captains and crew are in demand in Coastal California. If you're looking to make your living with a maritime career, read on to learn more our unique mariner programs.
A sampling of courses for these careers
Coastal Navigation
Yachtkeeping and Engine Maintenance
Boat Handling
Maritime Environment
Introduction to Ocean Sailing
Radar Observer
WANT TO LEARN MORE?
PROGRAM LENGTH


COST/FINANCIAL AID AVAILABILITY

JOB WAGE OUTLOOK

SCHEDULING OPTIONS
Complete our certificate program, and you'll be well-prepared to enter a maritime career. Earn an associate degree for even greater advancement opportunities.
View program detail in course catalog.
Professional Mariner
Prepare for a career in the maritime industry, maritime environment, seamanship, marine safety, boat handling, navigation and boat maintenance. Learn nautical protocol, how to safely operate and maintain vessels, prevention and safety response in first aid, personal survival and social responsibility at sea, as well as fire prevention and response. Students must be able to swim 50 yards and tread water for 10 minutes. 
View program detail in course catalog.
Professional Mariner
Prepare for a career in the maritime industry in Southern California and around the world in private or commercial vessels, such as large private yachts, charter yachts, cruise ships, passenger ferries, sport fishing, commercial fishing and more. Most courses include hands-on practical exercises, and students are required to meet minimum swimming standards in certain courses. 
Frequently Asked Questions
Other Programs That Might Interest You
Did you know?
According to the Bureau of Labor Statistics, people who have a certificate as
their highest level of education earned, on average, 20 percent more than
those whose highest education level is a high school diploma.
Our Team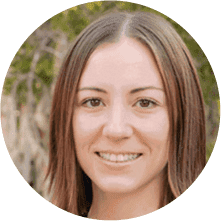 Katie Ottoson, M.S.
Counselor, CTE and
Career Services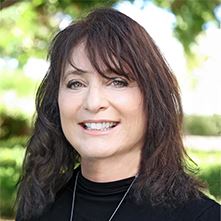 Cindy Voss
Counselor, Technology
Programs
Find Out More
Fill out the form below and we will contact you with more information

Subscribe
Get the latest news on new program areas, financial aid, campus news and more.