Resources at our STEM Center
Here are some of the resources you will find out our STEM Center:
Computers
Printers (free printing!)
Whiteboards of different sizes
Information about campus events
Individual study spaces
Collaborative work spaces
Various textbooks 
If you have declared STEM as your major (this includes subjects in science, technology, engineering, or math), you can book a counseling appointment through the STEM ACADEMY CANVAS SHELL* with Mayra, Caitlyn, or Jami.
*The STEM Academy Canvas Shell is made available to students once they have completed the following steps:
Submit application
Attend orientation 
Sign student contract
Microscopes
Slides
Models
Computers with engineering software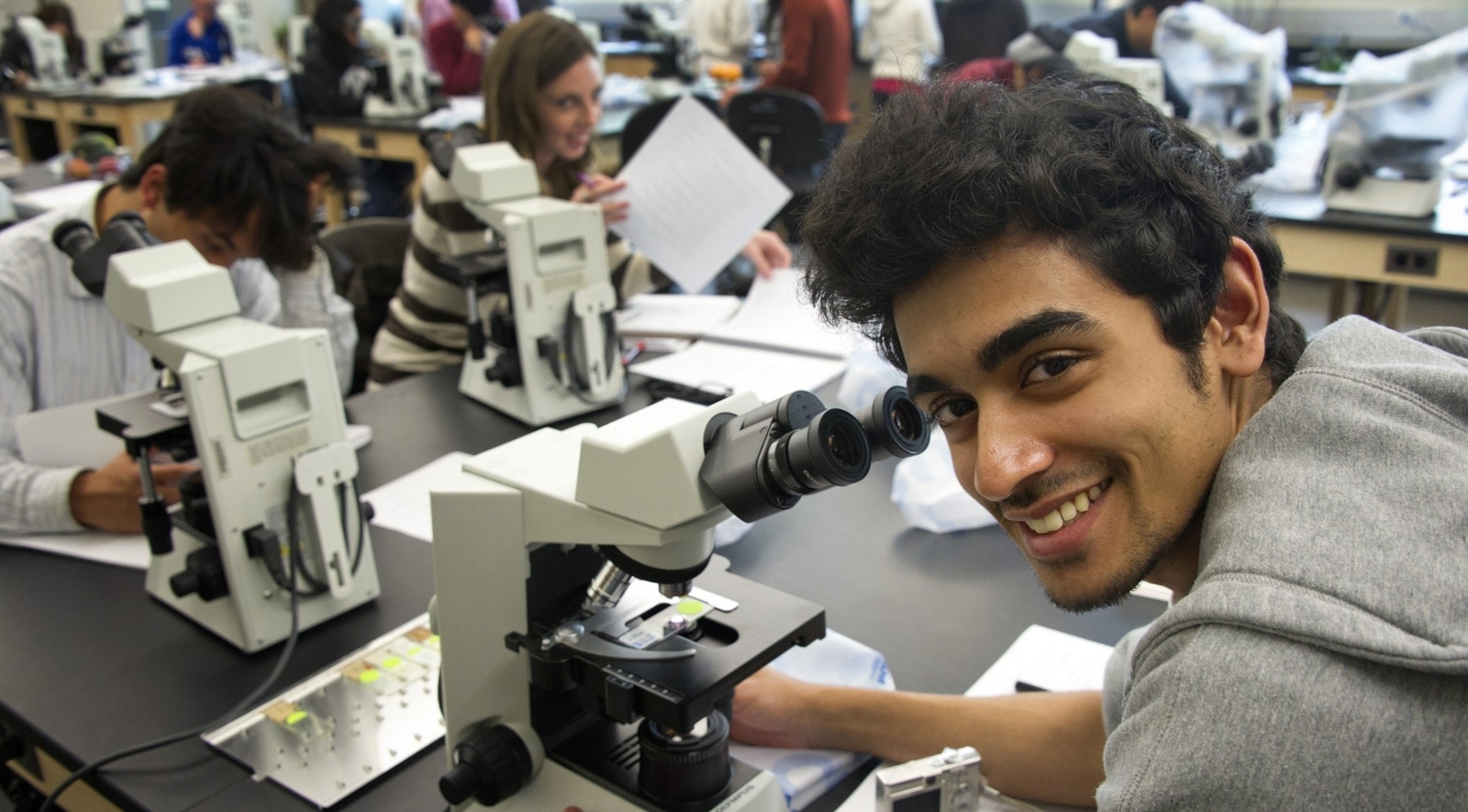 The Orange Coast College STEM (Science, Technology, Engineering, Math) Center is an open space where you can study independently, form study groups, and engage with our friendly STEM faculty and staff. We provide access to many free resources, such as computers, microscopes, textbooks, and models to help you turn your struggles into successes. Visit the OCC STEM Center today and get started on your STEM career pathway.
Contact Us
New Location--C&L 105. Near the clock tower.
Office Hours
Mon, 9 a.m. - 7 p.m.
Tue, 9 a.m. - 7 p.m.
Wed, 9 a.m. - 7 p.m.
Thu, 9 a.m. - 7 p.m.
Fri, 10 a.m. - 3 p.m.
Sat, Sun, Closed