Welcome to the Orange Coast College Umoja Community
Transforming, Enriching, and Advancing the lives of students by infusing culturally relevant pedagogy and practices
What is Umoja?
Umoja is a state-wide student success program open to all students and is specifically designed to increase the retention and success rates of African-American students. The Umoja Program is a Learning Community that offers student success classes, English, Math, Communication, Sociology and History classes which strives to educate the whole student, informed by an ethic of love and its vital power. Academic success is also achieved through educational counseling, workshops, cultural events, mentoring, and personal development. The learning experience within Umoja will deliberately and intentionally provide each individual the opportunity to add their voice and their story to the collective voices and stories of the African Diaspora.
Umoja, (a Kiswahili word meaning unity) is a community and critical resource dedicated to enhancing the cultural and educational experiences of African American and other students. We believe that when the voices and histories of students are deliberately and intentionally recognized, the opportunity for self-efficacy emerges and a foundation is formed for academic success. Umoja actively serves and promotes student success for all students through a curriculum and pedagogy responsive to the legacy of the African and African American Diasporas.
Umoja is the preeminent global educational organization that provides transformative, emancipatory education to uplift and inspire academic excellence of self-actualization for students of African descent.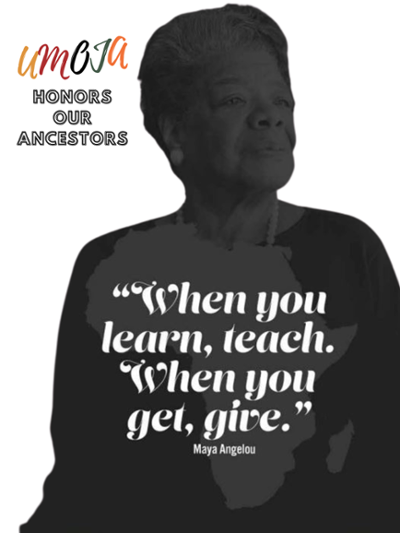 PROGRAM SERVICES
Academic/Career Counseling 
Culturally Relevant Workshops and Events 
Culturally Relevant Field Trips
Learning Co-Horts 
Culturally Relevant Classes
Jegnas (mentors)
Career Exploration and Networking Opportunities
Supportive and Safe Faculty Guidance
Umoja Annual Conferences
Student Leadership Summit
Historically Black Colleges and Universities (HBCU) Tours
UC/CSU Tours
HBCU Transfer Admissions Guarantee 
Supplies 
Tutoring
Scholarships
UPCOMING EVENTS
Porch Talks
Guest Speakers
Umoja Meet and Greet 
Umoja Transfer Connections
Umoja Annual Conference  
Kwanzaa Celebration

PAST UMOJA EVENTS

Umoja Conference 
A2MEND Conference
Symposiums
Umoja Day UCLA/AVC
Langston Project
Pan African Film Festival
From Be-Bop to Hip-Hop/Workshop 
Student Leadership Summit
The Gospel Connection 
Real to Reel Talk
STAY CONNECTED
Office Hours
Andrea Eke-Amacker, Umoja Counselor/Coordinator
Office: Watson Hall, 4th Floor, EOPS Rm. 448
Mondays 8:30am - 12:30pm
Thursdays 1:00pm - 5:00pm
Hours vary and are subject to change. Please call or email for assistance.