Integrative Health Coaches (IHC) are trained professionals that help clients improve their health by focusing on prevention, wellness and behavior change.  Working as part of a multidisciplinary team in community clinics, hospitals, wellness centers and nonprofit agencies, health coaches wear many hats to provide clients with solutions and support.  They use skills that emphasize motivation, patient navigation, health education and planning.  Additionally, by learning about proven holistic ways to address mind/body needs, integrative health coaches can broaden their view of patient care.  Students can earn a certificate in Integrative Health Coaching that compliments many other health/wellness fields or an associate degree as well. If a job that combines giving back and helping others live longer, healthier lives sounds interesting, read on to explore your options at OCC.
A sampling of courses for these careers
IHC Principles & Practice
Clinical Skills for the IHC
Techniques & Topics in Health Education
Navigating the U.S. Health Care System
IHC Internship
Intro to Complementary & Alternative Medicine
SEE COURSE CATALOG
---
Did you know?
Employment of health educators and community health workers is projected to grow 13 percent from 2019 to 2029, much faster than the
average for all occupations, according to the U.S. Bureau of Labor Statistics.
---
Complete one of our certificate programs, and you'll be well-prepared to enter a career in Integrative Health Coaching.
Build upon your skills if you're already employed in the field. Or earn an associate degree for even greater advancement opportunities.
View program detail in course catalog.
Integrative Health Coach
Complete the Integrative Health Coach Certificate of Achievement and the Associate in Science graduation requirements to earn an associate degree. Prepare to serve on integrative health care teams assisting clinicians, as community health workers, health educators, patient navigators and healthcare coaches. 
Frequently Asked Questions
Other Programs That Might Interest You
Did you know?
According to the Bureau of Labor Statistics, people who have a certificate as
their highest level of education earned, on average, 20 percent more than
those whose highest education level is a high school diploma.
Our Team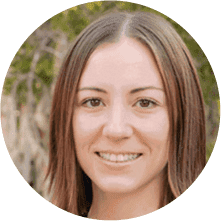 Katie Ottoson, M.S.
Counselor, CTE and
Career Services
Find Out More
Fill out the form below and we will contact you with more information

Subscribe
Get the latest news on new program areas, financial aid, campus news and more.