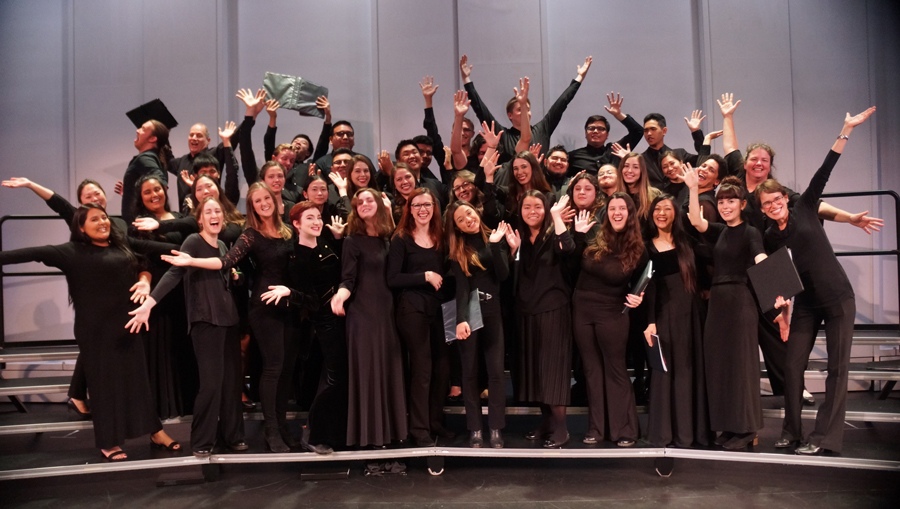 ​​ 
Some of our students arrive to OCC already knowing they plan to major in music. Others discover a new passion—or rekindle an old one!—during their time at OCC. Still others choose to take music courses or participate in an ensemble while pursuing another area of study. We offer opportunities for students and community members with a wide range of backgrounds and goals. Many of our alums currently enjoy successful musical careers, and our recent graduates have earned admission and generous scholarships to prestigious music departments such as USC, Cal State-Fullerton, Cal State-Long Beach, UCLA, New York University, Brigham Young University, and Chapman University. If you're serious about a future in music, read on to learn more about what OCC's Music Department can do for you! 
Why OCC?
You'll learn from top-flight professional musicians who are equally passionate about performing and teaching.
You'll be part of a department that's big enough to offer a rich variety of courses and performance opportunities, but small enough that you'll enjoy an uncommon amount of individual attention.
Through our ensembles and our extensive array of performances, you'll get the kind of on-stage experience that most four-year college students don't achieve until they become upperclassmen.
You'll learn and perform in a range of outstanding facilities, from the renowned Robert B. Moore Theatre to our state-of-the-art digital recording studio.
Whether your goal is a commercial career or admission to a leading college or university, you'll gain a broad foundation of knowledge and skills that will prepare you for a successful future at an affordable cost.
Prospective Students
​​If you're interested in pursuing musical studies at OCC, the links below will help you get started.