Our page is still under construction. Stay tuned for future updates!
Last updated: August 2023
About the Team

The heart of the Hub is our staff - a group of caring faculty and staff that reach out to students directly to discuss how our college can support them better and suggest programs and resources from which they would benefit. Pirates: if our team calls or texts you, please connect! Helping students is our favorite!
You can connect with us through:
Connect through Starfish: Learn about Starfish here
Call or Text Us at: 714-716-1747
Send an email to: thehub@occ.cccd.edu
Visit Us In-Person at: Watson Hall Room 110

The Hub can be found on the first floor of Watson Hall, first door on the left!
Our team of Peer Mentors and Success Coaches are available to assist virtually through phone/email and in-person on a drop-in basis!
SUCCESS COACHES
Success Coaches are seasoned professionals making their career in education. They can help provide you with a success plan and check in with you regularly to help you stay successful. If you don't even know where to start, or are feeling like you don't have what it takes, Success Coaches can build you a success plan to ensure that you know what to do to stay the course and be successful.   

A success plan might consist of, for example, a combination of to-do items like developing your next semester course registration plan with an Academic Counselor, enrolling in and visiting the Student Success Center for free tutoring, attending a time management workshop with one of our coaches, meeting your Financial Aid specialist, and more. We know that all of our students are different and one plan doesn't fit all; your plan will be customized for your needs.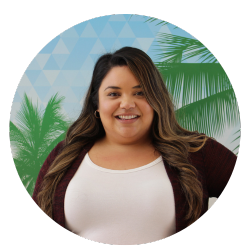 Tina Rodgers (She/Her)
Retention Specialist
My bio is still in a work in progress!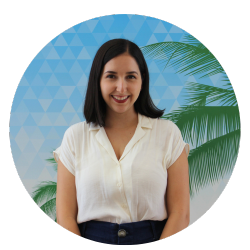 Bianca Barba (She/Her)
SUCCESS COACH
Hello, I'm Bianca! In 2014 I transferred to CSU Long Beach where I completed my BS in Anthropology, and shortly after that continued on with the University of La Verne to complete my MS in Educational Counseling. As an Irvine Valley College transfer student, I know firsthand how difficult the community college transfer process can be and am here to help make things as easy as possible!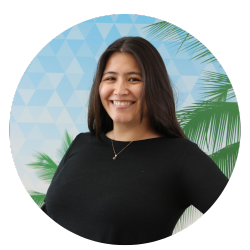 Micaela Munn-Perez (She/Her)
SUCCESS COACH
Hi! My name is Micaela (Mica) and I am excited to help you help you navigate your OCC journey! My own educational journey has had many twists and turns, so I know firsthand that our paths might not always be linear. I am passionate about supporting students and helping them navigate higher education.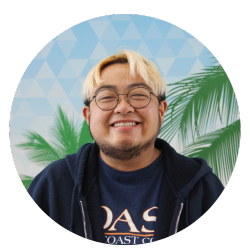 Mlou Aquino (They/Them)
SUCCESS COACH
I understand how impactful it is to see people who share similar identities to you so that's why I'm happy to be out and proud as a Queer, Trans, & Non-Binary Filipinx/o leader in higher education. I'm passionate about supporting students that come from diverse backgrounds. I'm also a proud alumni of OCC and CSULB (Go Sharks!)
PEER MENTORS
These are folks that are on your team and can help with quick questions, and give peer-to-peer advice from the prospective of a fellow student. What have they found helpful on their journey? When is your registration window open? Which department should you contact for help with a parking pass? They got you.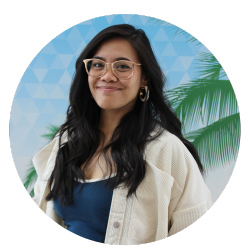 Alyssa (She/Her)
PEER MENTOR
Hi! My name is Alyssa. I've been working at the Hub since Fall 2021 and I can say that working here has always been an incredible experience. The positive work environment at the Hub is like a breath of fresh air because of the people that I work with - making each day enjoyable and motivating. The Hub also advocates personal and professional growth so we learn something new every day!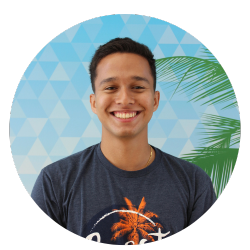 Andres (He/Him)
PEER MENTOR
Hello! I'm Andrés. I'm studying Business Administration at OCC. I come from Colombia and understand the struggles of adapting as an international student. The Hub is a unique resource that sets our college apart. What makes it more special for me is that I have the chance to provide students the help I once needed, and I'm grateful for the opportunity to make their journey smoother.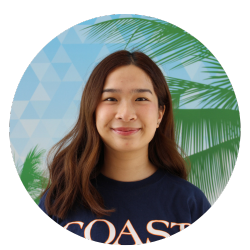 Brianna (She/Her)
PEER MENTOR
My name is Brianna & I'm a peer mentor at The Hub! I just finished 2 years at OCC & will be attending USC as a Business Admin student in Spring 2024. As a recent OCC graduate, I understand the struggles & hardships that come with pursuing an education. I wanted to work at The Hub because I want to be apart of your academic journey & help you succeed in achieving your goals!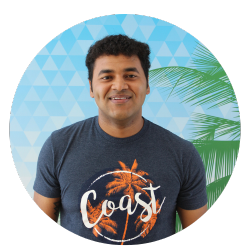 Sebastian (He/Him)
PEER MENTOR
Hello! I'm Sebastian Galarza. I wanted to work at the hub to create an impact on campus supporting student specially in the first steps in college that are overwhelming. The hub for me is a place full of diversity, team work and problem solving skills.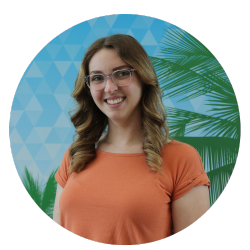 Tasha (She/Her)
PEER MENTOR
I am a Hubster because I understand that very student has a unique background and story behind their school career. I believe that every student should be able to succeed in their goals, and we are here to help you achieve them with guidance suited to your needs. Every question is a good question. We are happy to help you succeed!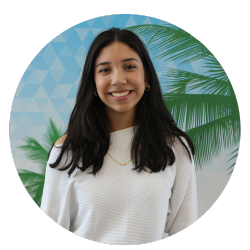 Ximena (She/Her)
PEER MENTOR
As a student, I know that we need somebody to guide us at the beginning of a new chapter. It is very helpful to have people around who would support us in a variety of things and that is what the team at The Hub is for. It is our privilege to help students succeed in college and learn new skills which will help them with their future.