It's a girl! The gender and developmental progress of unborn babies is just one kind of information that diagnostic medical sonography provides for doctors and their patients. Sonographers use sophisticated sound technology to create images that help physicians monitor pregnancies and other conditions and diseases within the human body. If you enjoy working with both people and technology, have good physical stamina and an analytical eye, and aim for a career in health care, then a career as an ultrasound technician may be for you. If you imagine yourself in a career working hands-on in a clinical setting providing care and vital information for patients and doctors, read on to learn more about our program.
A sampling of courses for these careers
Human Diseases
Sectional Anatomy for Medical Imaging
OB/GYN Sonography
Introduction to Vascular Ultrasound
Sonographic Physics and Instrumentation
Patient Care
SEE COURSE CATALOG
---
Did you know?
Overall employment of diagnostic medical sonographers and cardiovascular technologists and technicians is projected to grow 17 percent from 2016 to 2026,
much faster than the average for all occupations, according to the U.S. Bureau of Labor Statistics.
---
Complete our associate-degree program, and you'll be well-prepared to enter a career in diagnostic medical sonography.
View program detail in course catalog.
Diagnostic Medical Sonography
Prepare for a career in the medical imaging field through this associate-degree program. Gain a thorough knowledge of anatomy, cross-sectional anatomy and pathology, as well as the skills to manipulate a wide variety of sophisticated instruments. This program is accredited by the Commission on Accreditation of Allied Health Educational Programs. 
Frequently Asked Questions
Other Programs That Might Interest You
Did you know?
According to the Bureau of Labor Statistics, people who have a certificate as
their highest level of education earned, on average, 20 percent more than
those whose highest education level is a high school diploma.
Our Team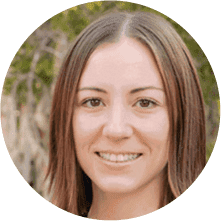 Katie Ottoson, M.S.
Counselor, CTE and
Career Services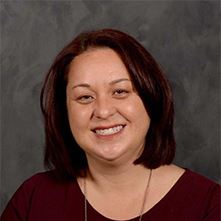 Caryn Plum
Counselor, Allied
Health Careers
Find Out More
Fill out the form below and we will contact you with more information

Subscribe
Get the latest news on new program areas, financial aid, campus news and more.