Are you conscientious, tech-savvy and searching for a serious career in the health care field? Do the brain and its functions interest you? Neurodiagnostic Technicians (NDTs) work in hospitals, clinics, doctor's offices and research centers using sophisticated technology to capture information that helps physicians to identify and diagnose brain and nerve-related conditions like epilepsy, strokes and multiple sclerosis. You can complete OCC's associate degree program in about 22 months and start a career in this prestigious and well-paying field. Read on to learn more about our program.
A sampling of courses for these careers
Human Diseases
Electroencephalography
Neurologic Disorders
Evoked Potentials
Polysomnography Basics
Clinical Experience
---
Did you know?
Projected employment for neurodiagnostic technicians in California is expected to grow 26 percent through 2024, much faster
than average, according to O*Net Online.
---
Earn an associate degree, and you'll be well-prepared to enter a career in neurodiagnostic technology, or keep up with advancements through our certificate upgrade program.
View program detail in course catalog.
Neurodiagnostic Technology
Prepare for a career as a neurodiagnostic technologist, with a comprehensive knowledge of the nervous system and the ability to properly operate many types of sophisticated instruments. The program provides theory and clinical experience in electroencephalography (EEG) and in Evoked Potential (BAEP, PVEP, SSEP) testing, as well as an introduction to other neurological testing procedures. The Commission on Accreditation of Allied Health Education Programs (CAAHEP) has accredited this program, which meets the eligibility requirements to take the EEG and EP exams of the American Board of Registration in Electroencephalographic and Evoked Potential Technologists (ABRET). 
Frequently Asked Questions
Other Programs That Might Interest You
Did you know?
According to the Bureau of Labor Statistics, people who have a certificate as
their highest level of education earned, on average, 20 percent more than
those whose highest education level is a high school diploma.
Our Team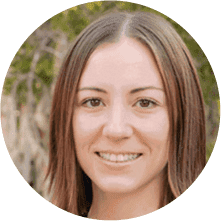 Katie Ottoson, M.S.
Counselor, CTE and
Career Services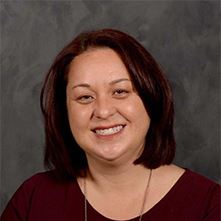 Caryn Plum
Counselor, Allied
Health Careers
Find Out More
Fill out the form below and we will contact you with more information

Subscribe
Get the latest news on new program areas, financial aid, campus news and more.