From broken bones to blocked intestines, Rad Techs see it all. Radiologic Technologists capture images of human anatomy using digital imaging, x-ray film or video, which are then used by radiologists or other medical specialists to identify and diagnose conditions inside the body. OCC offers a two-year associate degree program that is accredited by the Joint Review Committee on Education in Radiologic Technology and approved by the California Department of Public Health. Graduates are eligible to sit for the California state Certified Radiologic Technologists (C.R.T) exam. If you picture yourself working as a vital part of a health care team, OCC's Radiologic Technology program can help you get there. Read on to learn more.
A sampling of courses for these careers
Medical Terminology
Radiological Physics and Protection
Patient Care
Anatomy-Physiology
Human Diseases
Clinical Lab
SEE COURSE CATALOG
---
Did you know?
Overall employment of radiologic and MRI technologists is projected to grow 13 percent from 2016 to 2026, faster
than the average for all occupations, according to the U.S. Bureau of Labor Statistics.
---
Complete our associate-degree program, and you'll be well-prepared to enter a career in radiologic technology.
View program detail in course catalog.
Advanced Clinical Practice
Recognize advanced training in one of several advanced areas of medical imaging and apply for and sit for the American Registry of Radiologic Technologists (ARRT) certification examinations in either Computed Tomography (CT) and Mammography (M).
View program detail in course catalog.
Radiologic Technology
Prepare for a career as a radiologic technologist, capturing images of human anatomy using digital, x-ray film, or video for diagnostic use by a radiologist or other medical specialist. After completing this program, you will be eligible for the American Registry of Radiologist Technologists certification exam and for the state Certified Radiologic Technologist exam. In order to practice in California, you also must apply for certification by the Department of Health Services in Sacramento. Or take your education further and enroll in a related bachelor's degree program at California State University, Northridge. 
Frequently Asked Questions
Other Programs That Might Interest You
Did you know?
According to the Bureau of Labor Statistics, people who have a certificate as
their highest level of education earned, on average, 20 percent more than
those whose highest education level is a high school diploma.
Our Team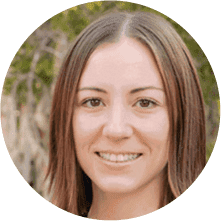 Katie Ottoson, M.S.
Counselor, CTE and
Career Services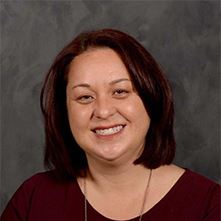 Caryn Plum
Counselor, Allied
Health Careers
Find Out More
Fill out the form below and we will contact you with more information

Subscribe
Get the latest news on new program areas, financial aid, campus news and more.