Up to 70 million U.S. adults have a sleep disorder, according to the American Sleep Association. Identifying and treating sleep disorders using technology is a rapidly growing area in the health care field. As a polysomnographic technologist, you will work with physicians to identify, diagnose and provide treatment for sleep disorders such as sleep apnea and insomnia. The OCC Career Advantage associate degree program prepares you to enter the field, and can also provide cross-training options for neurodiagnostic and respiratory care technologists. If you see yourself helping others improve their quality of life through a good night's sleep, read on to learn what training OCC has to offer in this important, growing health care career.
A sampling of courses for these careers
Medical Terminology
Polysomnography Basics
Pulmonary Pathology
Respiratory Anatomy and Physiology
Abnormal Psychology
Applied Pharmacology
SEE COURSE CATALOG
---
Did you know?
Projected employment for clinical lab technicians such as polysomnography technicians in California is expected to increase
by 23 percent through 2024, much faster than average, according to O*Net Online
---
Complete one of our associate degree programs, and you'll be well-prepared to enter a career in polysomnography technology.
View all program details in course catalog
Polysomnographic Technology
Prepare for an entry-level position as a polysomnographic technologist, working in a profession that diagnoses and treats disorders of sleep and daytime alertness. Learn to operate a variety of sophisticated electronic monitoring devices that record brain activity, muscle and eye movement, respiration, blood oxygen and other physiological events. This program accepts new students to begin in the fall semester of odd years.
Polysomnography Cross-Training Option
If you are a Respiratory Care graduate looking to cross-train as a polysomnographic technologist, this program is for you. Upon completing the cross-training courses, you will earn an additional Associate in Science in Polysomnography.
Frequently Asked Questions
Other Programs That Might Interest You
Did you know?
According to the Bureau of Labor Statistics, people who have a certificate as
their highest level of education earned, on average, 20 percent more than
those whose highest education level is a high school diploma.
Our Team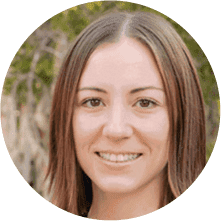 Katie Ottoson, M.S.
Counselor, CTE and
Career Services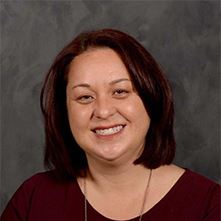 Caryn Plum
Counselor, Allied
Health Careers
Find Out More
Fill out the form below and we will contact you with more information

Subscribe
Get the latest news on new program areas, financial aid, campus news and more.