Breath is life. Respiratory therapists provide critical care for patients who have problems with breathing, from premature infants with underdeveloped lungs, to adults and seniors with lung disease or illnesses. If your goal is to serve others in a clinical setting as a vital part of a health care team, consider earning your degree in Respiratory Care through OCC Career Advantage. We offer a two-year Associate of Science degree program that is fully accredited by the Commission on Accreditation for Respiratory Care (CoARC). Respiratory therapy is an important, growing field in health care, and respiratory therapists are in demand and earn good wages. Read on to learn more.
A sampling of courses for these careers
Basic Microbiology
Patient Care
Respiratory Pharmacology
Human Diseases
Polysomnography Basics
Pulmonary Pathology
SEE COURSE CATALOG
WANT TO LEARN MORE?
PROGRAM LENGTH


COST/FINANCIAL AID AVAILABILITY

JOB WAGE OUTLOOK

SCHEDULING OPTIONS
Earn an associate degree, and you'll be well-prepared to enter a career in respiratory care.
View all program details in course catalog
Respiratory Care
Prepare for a career as a respiratory care practitioner, gaining the knowledge and skills you need by completing approximately 1,000 clinical hours, attending lectures and practicing your skills in a state-of-the-art lab. The program is fully accredited by the Commission on Accreditation for Respiratory Care (CoARC), and upon completing the program, you will become eligible for California licensure, certification and registry credentialing by the National Board for Respiratory Care.
Polysomnography Cross-Training Option
If you are a Respiratory Care graduate looking to cross-train as a polysomnographic technologist, this program is for you. Upon completing the cross-training courses, you will earn an additional Associate in Science in Polysomnography. 
Frequently Asked Questions
Other Programs That Might Interest You
Did you know?
According to the Bureau of Labor Statistics, people who have a certificate as
their highest level of education earned, on average, 20 percent more than
those whose highest education level is a high school diploma.
Our Team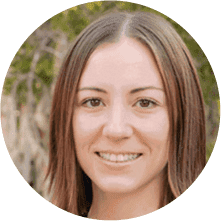 Katie Ottoson, M.S.
Counselor, CTE and
Career Services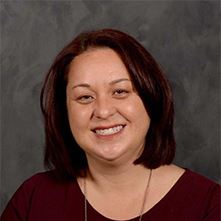 Caryn Plum
Counselor, Allied
Health Careers
Find Out More
Fill out the form below and we will contact you with more information

Subscribe
Get the latest news on new program areas, financial aid, campus news and more.