Dean's Welcome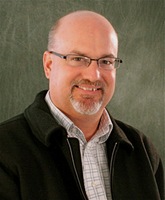 Welcome to the Division of Kinesiology and Athletics at Orange Coast College. Our Division has a long history of outstanding achievements across a variety of academic and athletic programs. The programs feature outstanding instruction and hands-on practical learning experiences focused on student achievement and learning, while also providing a variety of on-line courses to provide flexibility for students.
The Division is organized into three Departments that include Kinesiology, Public Health, and Athletics. Each Department provides a collection of academic experiences to prepare students for professional fields or extended areas of study in human performance and health, while the Athletic Department provides students an opportunity to participate at the highest level of intercollegiate competition within the California Community College system.
The Division offers academic programs in kinesiology, athletic training, health, fitness and exercise, yoga, and lifeguarding. The array of activity classes our program offers provides students with the opportunity to develop, refine, or advance skills and knowledge in aquatics, racquet sports, fitness, individual and team sports, or eastern movement studies. We also offer advanced movement and fitness experiences for students with special needs through our Adapted Program. I invite you to examine our website and contact us with any questions you may have about the Division of Kinesiology and Athletics.
Office Hours
Mon to Fri, 8 a.m. - 4:30 p.m.
Sat & Sun, Closed
Division Mission Statement
The Kinesiology and Athletics Division is committed to advance the health and the human condition by preparing diverse learners to engage in collaborative and innovative critical inquiry within excellent educational programs. The Athletic Department is committed to provide rigorous, competitive, and meaningful athletic competition where leadership, physical skill, and individual character are developed. 
Program Goals
The purpose of the Division of Kinesiology and Athletics at Orange Coast College is to:
Educate students, faculty, and staff at Orange Coast College on the meaning of Kinesiology and its importance within a globally diverse society

Provide rigorous, competitive, and meaningful athletic competition where leadership, physical skills, and individual character are developed.

Support student athletes through their academic and athletic pursuits.

To serve the Orange County Community by providing outstanding academic programs in Kinesiology and Public Health while offering a broad comprehensive Athletic Program.

Respond to the growing demands of students, faculty, and staff to learn, participate, and live an active lifestyle.

Increase students' understanding of high risk and protective health behaviors, and provide them tools to make positive health behavior choices in their development and adoption of a lifestyle that contributes to high quality of life.

Create academic programs and services in Kinesiology for students to study the disciplines of Kinesiology, Health Education and Public Health Science for transfer and employment, and/or enrichment. 
Fast Facts
The Division is housed in the $43,000.000.00 state-of-the-art facility which includes a competition pool, instructional pool, athletic training facilities, equipment management, instructional spaces/labs, and office and conference space.

The Athletic Department offers one of the most successful and competitive athletic programs in California Community Colleges.

The Division offers a comprehensive array of activity classes designed to meet the individual needs of our 20,000 diverse students.

Since 2015 the Division has offered the most comprehensive student-athlete academic support program for community college student-athletes.

The division provides a variety of co-curricular experiences for students through a variety of student clubs and professional engagement opportunities outside the classroom.