About the Department
The Mission of the Environmental Science and Ecology Department is to inspire students to become engaged stewards of our planet. This is achieved through an understanding of how life functions in the natural world, how human activities impact the environment, and how to use scientific knowledge to make creative and innovative solutions for current environmental problems. Field courses offered in this Department aims to train students with diverse educational goals to gather data using various techniques, critically analyze the results, and to use these skills to continue their education in the STEM field, to advance in their career goals, and/or become citizen scientists in their community.
The courses listed below offer opportunities to observe organisms in their natural habitat and most include obtaining hands-on experience collecting data for analysis. Some of these courses are cross-listed with Marine Science. Some field sites involve overnight stays, fees for lodging/food, and/or travel outside of the country with additional requirements. 
View the Class Schedule for current course offering.
 List of Field Courses: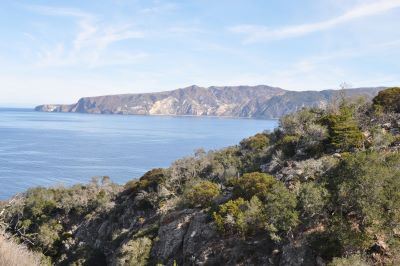 ESEC A110, Island Ecology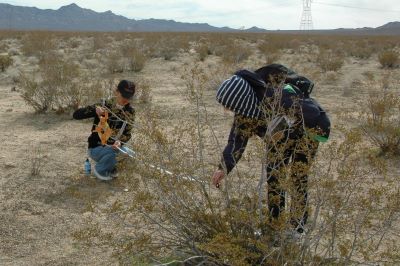 ESEC A121 / MRSC A121, Intertidal Ecology    
ESEC A124 / MRSC A124, Ecology of the Gray Whale
ESEC A140, Mediterranean Biome Ecology
ESEC A141, Desert Ecology     
Kelli Elliott, full-time faculty
Courses taught in this Department includes:
ESEC A100, Introduction to Environmental Science
ESEC A100H, Introduction to Environmental Science Honors
ESEC A110, Island Ecology
ESEC A121/MRSC A121, Marine Intertidal Ecology
ESEC A124/MRSC A124, Ecology of the Gray Whale
ESEC A141, Desert Ecology
Karen Baker, full-time faculty
Courses taught in this Department includes:
ESEC A124/MRSC A124, Ecology of the Gray Whale
Mary Blasius, Full-time Faculty
Courses taught in this Department includes:
ESEC A100, Introduction to Environmental Science 
ESEC A121/MRSC A121, Marine Intertidal Ecology
ESEC A124/MRSC A124, Ecology of the Gray Whale
Jan Goerrissen, Full-time Faculty
Courses taught in this Department includes:
ESEC A140, Mediterranean Biome Ecology
Velvet Park, Part-time Faculty
Courses taught in this Department includes:
ESEC A100, Introduction to Environmental Science
Lisa Snyder, part-time faculty
Courses taught in this Department includes:
ESEC A100, Introduction to Environmental Science
ESEC A100H, Introduction to Environmental Science Honors