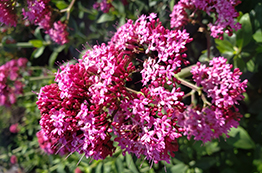 The Horticulture Department at Orange Coast College prides itself on having a very fine program for students planning to enter the field of horticulture and for people already working in the Green Industry who wish to expand and update their horticultural knowledge.
We offer classes in areas such as horticulture science, nursery operations, propagation, plant identification, soil science, residential irrigation, landscape design, landscape maintenance, interior plantscaping, pest and disease control, and opportunities for participation in Crop Management. Course content is relevant, up-to-date, meets current industry standards, and developed with input from experts in the horticultural industry.
The Horticulture Department has seven greenhouses with over 9,000 square feet of space; 4,000 square feet shade structure; an aquaponic greenhouse; a tree arboretum; fruit tree orchard; well-equipped classroom building set in beautifully landscaped grounds; and Outdoor Laboratory (150+ 10x10 plots). In addition, we use the entire campus as a living laboratory for our classes.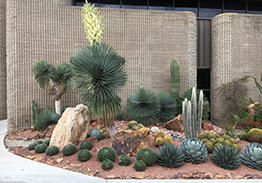 Students can earn an Certificate of Achievement degree in Horticulture ​​or a Certificate of Specialization in Retrofitting California Urban Gardens or Certificates of Specialization in Landscape Design (basic, intermediate and advanced) or ProPractice of a Landscape Design and Construction. ​They may then transfer to a baccalaureate program in Agriculture and Environmental ​Plant Science or Horticulture/Crop Science or Landscape Architecture at one of several private or State Universities. Students expecting transfer to a four-year College should consult the current Orange Coast College catalogue for curriculum planning help. We have designed the courses both for full-time students planning to enter the horticulture or Green Industry and for those people working in one of the many interesting areas of horticulture who wish to expand their horticulture knowledge. We conduct most classes during convenient evening hours for students who are working or for people already in the Green Industry to upgrade their​ skills.
While at OCC Horticulture majors explore this fascinating career area and explore "digging in the dirt" with hands-on experiential studies. Students will plant and grow organic vegetables, propagate a variety of plants, collect plant samples for identification, design gardens, and learn the fundamentals of nursery operations.
The beauty of horticulture as a career option is that it lets you carve out a niche that meets your own talents and aspirations, whatever they may be.
CONTACT US
IN-PERSON OFFICE HOURS
Mon - Fri 8 a.m. - 5 p.m.
Sat & Sun: Closed
CONTACT INFO
jpnguyen@occ.cccd.edu, (714) 432-5846
LOCATION
Lewis Center