Gray Whale Ecology Field Course ​​​​​​​​​​​​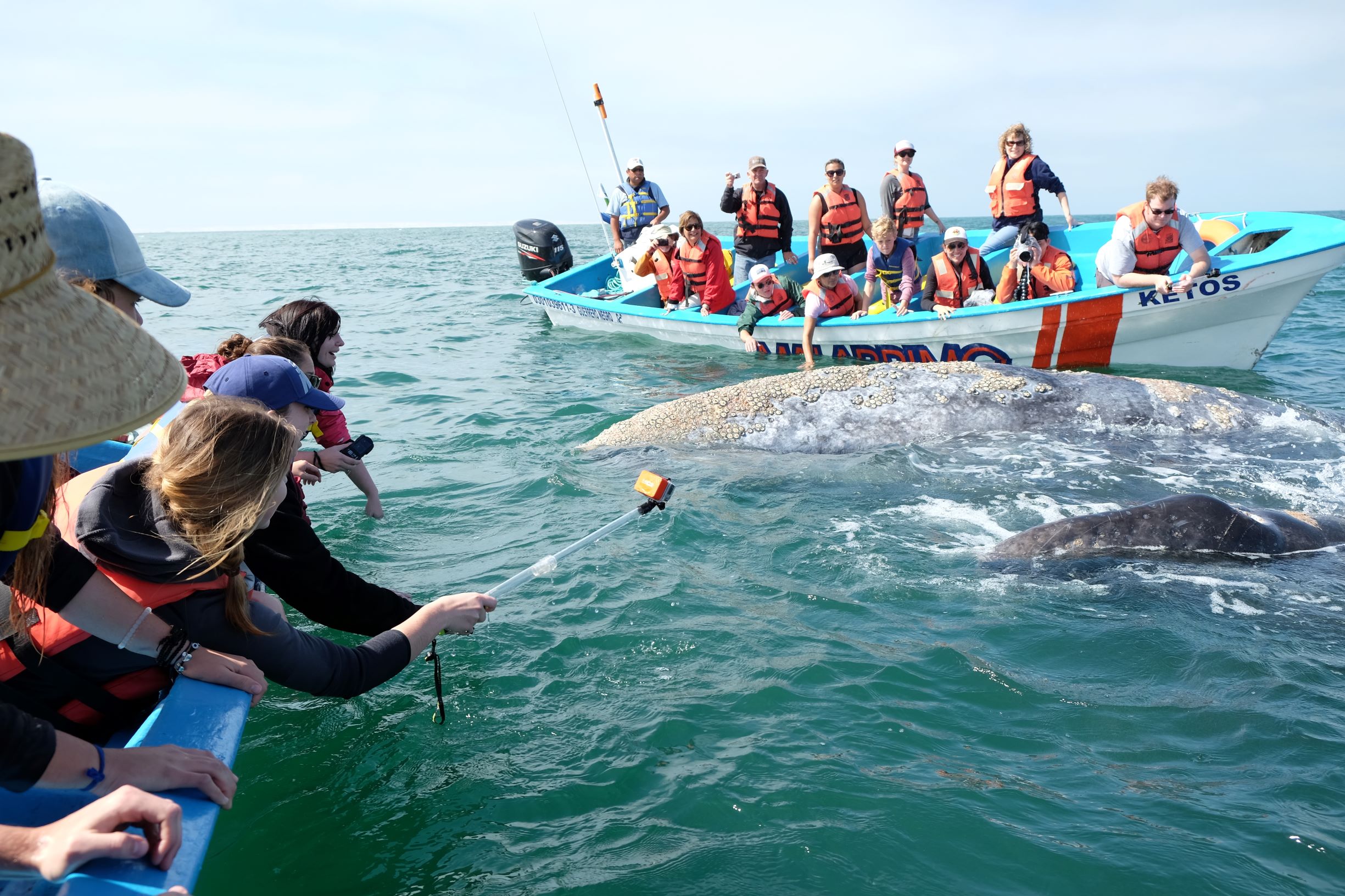 Have you ever seen whales in the wild? Brace yourself! This opportunity is unrivaled when it comes to whale watching. The Gray Whale Ecology field course is a unique opportunity to learn about one of the longest migrations of any mammal ever recorded. This course has two components, including (1) a lecture course to learn about the natural history of gray whales and (2) a field component to visit gray whales in the shallow lagoons of Baja.
General Course Information
The lecture portion of the course generally runs one night a week for 5 weeks in the spring semester. The field component occurs in the fifth week and involves a bus trip to Baja for a 3- or 5-night stay whilst exploring the natural history of the Sonoran desert and enjoying multiple whale watch trips.
In order to enroll in this unique Study Abroad class, trip payment is due in fall even though the actual course and trip is offered in spring. The cost varies depending on the length of the trip, but a deposit is due mid-October and will reserve your spot in the class.
Gray Whale Course ​​​​​​​​​​​Contact
How do you get more information? I'm glad you asked. Please fill out the Gray Whale Interest Form. You will be contacted in the Fall semester with information regarding the Spring class and trip. In addition, watch the video below to see what excitement awaits!
Dive in to Marine Science!