​OCC is home to one of th​e finest community college theatre departments in Southern California. OCC's Theatre Department produces more than 20 productions in the Drama Lab and Drama Lab Studio theatres each year.
Our students have gone on to attend such prestigious schools and conservatories as UCLA, USC, NYU, Yale School of Drama, Julliard, Circle in the Square, and ACT. Our graduates work in film, television and theater across the nation, and have founded or led multiple successful theatre companies.
OCC's Theatre Arts Department productions provide nearly 300 roles for students each season.
With 500 students enrolled in theatre courses, and with 180 declared majors, OCC's Theatre Arts Department provides the most diverse and comprehensive theatre experience in Orange County.
THE OCC REPERTORY THEATRE COMPANY (THE REP!)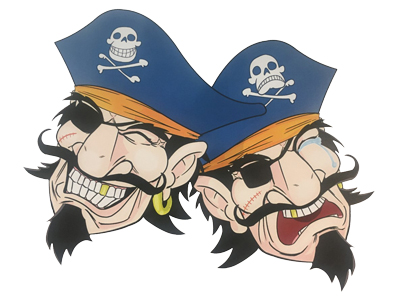 Starting in 1985, theatre professors Bill Purkiss, Alex Golson and Rick Golson and the OCC theatre department created a revolutionary new class providing students with a theatre company of their own. Since then the very busy student members of The Rep (THEA A131-134) and of the Directing Class (THEA A181-182) have created a full season of plays, incl​​​uding many original works, every year.
Many Rep alumni have gone on to found their own theatre companies, to become published playwrights, or to run or work in professional theatre companies from California to Broadway, as well as in film and in television.
We believe the hands-on training a dedicated Rep member receives in their time with us is a vitally important part of a comprehensive theatre training program. Working collaboratively, organizing and managing the many aspects of a theatre season, and learning to set and meet goals in a professional manner are essential skills for any student to learn.
Today the Rep is led by professors Tom Bruno and Cynthia Corley, continuing the Rep tradition of empowering students and building skills, experience and confidence. 
​
Office Hours
Mon to Fri, 8 a.m. to 5 p.m.
Sat & Sun, Closed