OUR PROGRAM
OCC Theatre offers four degree options and a Career Technical Education (CTE) Certificate in Media Arts and Creative Entertainment:
The AAT degree is offered with an emphasis in Acting or in Technical Theatre, and the AA degree is also offered with an emphasis in Acting or in Technical Theatre.
The Certificate is designed for the student who wants a concentrated course of study in the field of acting/directing coupled with film and television production. Students will be educated in performing, directing, storytelling, camera operation, event documentation, lighting, sound, post-production, and business practices.
Our program is designed to fit the needs of the beginning actor, the returning adult and the dedicated theatre student who is seeking a career in the profession.
Because of our location, close to the heart of the entertainment industry, OCC is uniquely situated to offer a wide variety of courses and training.
OCC Theatre Arts Degrees, Certificates and catalogue course information.
OCC offers many opportunities for our students every season! We offer 3-5 faculty-directed mainstage productions in our 175-seat black box Drama Lab Theatre and we also create a full season of student-produced plays in our student-run theatre company The Rep.
See our upcoming shows.
MAIN-STAGE PRODUCTIONS:
are directed by recognized theatre professionals and educators, offering students and theatre-goers a blend of classical as well as contemporary theatre. Challenging production choices are made to provide students with an opportunity to develop and perfect their craft. Seasons consist of the latest in contemporary theatre, musicals and classical theatre.
Auditions for OCC mainstage shows are open to all. Please follow us on social media to see our announcements and show information.
OCC'S REPERTORY (THE REP):
is a truly unique opportunity for theatre students in Orange County: we give you a theatre! Since 1984, this student-operated and faculty-supervised theatre company has been offering students the hands-on opportunity to direct, act, write, stage manage and create designs, publicity and technical elements for a full season of productions in our intimate 40-seat black box Drama Lab Studio Theatre.
PERFORMANCE COURSES OFFERED AT OCC
Four levels of acting, Improvisation, Stage Combat, Acting for Camera, Body Movement, Voice and Articulation.

Our Rehearsal and Performance courses are linked to all of our mainstage productions, including Elizabethan Play Workshop and three levels each of Comedy Performance, Drama Performance and Musical Theatre Performance.
TECHNICAL COURSES OFFERED AT OCC
Practicum courses in lighting, scenic and prop construction, scenic painting, make-up, and costuming are offered and our busy schedule of mainstage and Rep productions offers many opportunities for hands-on work including crew and stage management training.
Faculty and Staff
Stacy Fireheart
Instructor
Phyllis Gitlin
Instructor
Bethany Kraemer
Instructor
David Scaglione
Instructor
THE OCC REPERTORY THEATRE COMPANY (THE REP!)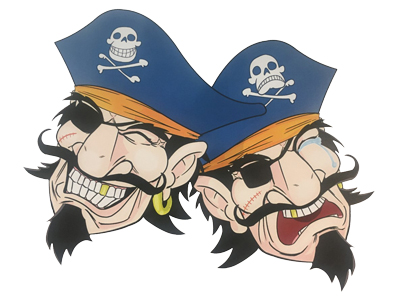 Starting in 1985, theatre professors Bill Purkiss, Alex Golson and Rick Golson and the OCC theatre department created a revolutionary new class providing students with a theatre company of their own. Since then the very busy student members of The Rep (THEA A131-134) and of the Directing Class (THEA A181-182) have created a full season of plays, incl​​​uding many original works, every year.
Many Rep alumni have gone on to found their own theatre companies, to become published playwrights, or to run or work in professional theatre companies from California to Broadway, as well as in film and in television.
We believe the hands-on training a dedicated Rep member receives in their time with us is a vitally important part of a comprehensive theatre training program. Working collaboratively, organizing and managing the many aspects of a theatre season, and learning to set and meet goals in a professional manner are essential skills for any student to learn.
Today the Rep is led by professors Tom Bruno and Cynthia Corley, continuing the Rep tradition of empowering students and building skills, experience and confidence. 
Facilities
Orange Coast College is "home to what easily is one of Orange County's most serious and successful college theater units."
   -Robert Koehler, Los Angeles Times
The three Orange Coast College Performing Arts departments (Dance, Music and Theatre) have three modern and diverse theatres for their use, giving students a full range of performance experiences.
The Drama Lab Theatre is the theatre department's main stage, used for theatre performances and as our largest theatre classroom. Seating approximately 160 audience members, the Drama Lab is a uniquely versatile black box modular theatre capable of just about any stage configuration imaginable. Its movable platforms and seating allow us to explore different staging to make eclectic designs possible. 
Our second theatre department performance and classroom space is the Drama Lab Studio. "The Studio" is an intimate, fifty seat black box. It is here that our students are free to experiment by producing, directing, acting and designing for our student-run theatre company the OCC Repertory or "The Rep." 
OCC Theatre theatre students also attend classes in our fully equipped modern scene shop and prop storage facility, our fully equipped costume shop and recently renovated make-up and dressing room facilities.
The largest performing arts space at OCC is the Robert B. Moore Theatre. This beautiful proscenium theatre was designed by the world famous architect, Richard Neutra. It is a 916-seat theatre capable of full scale musical and dance performances, including our popular OCC dance concerts and symphony orchestra performances.
Office Hours
Mon to Fri, 8 a.m. to 5 p.m.
Sat & Sun, Closed