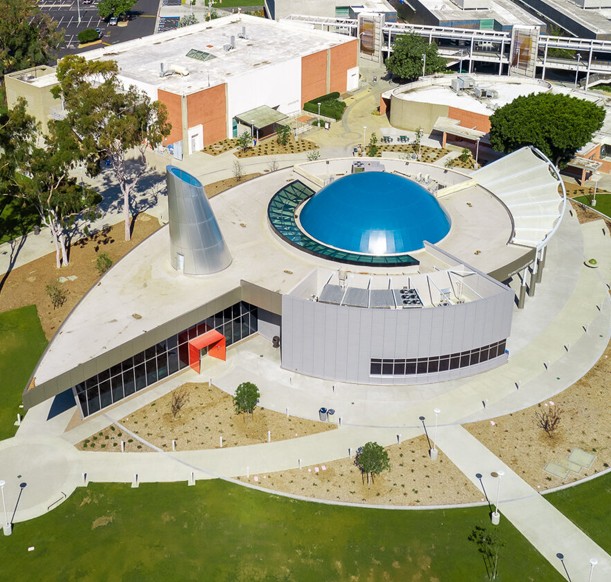 About OCC Planetarium
Students in Orange County school districts who visit the planetarium will be given the chance to experience core STEM concepts through exhibits that are engaging and fun. College courses will able to use the planetarium for visualization of complex concepts, and members of the community will have the opportunity to attend shows, lectures and exhibits throughout the year.
The Orange Coast College Planetarium is operated by a dedicated crew of student workers. It is our goal to provide a fun and educational experience to everyone who comes aboard for a cruise among the stars.
The Planetarium has unique features to serve all of its travelers:
State-of-the-art Dome Theater
Foucault Pendulum
Interactive science exhibit hall
NOAA Science on a Sphere globe
Theater-style seating for 125
Gift Shop
Ticket Office