Planetarium Crew
The Orange Coast College Planetarium is operated by a dedicated crew of student workers. It is our goal to provide a fun and educational experience to everyone who comes aboard for a cruise among the stars.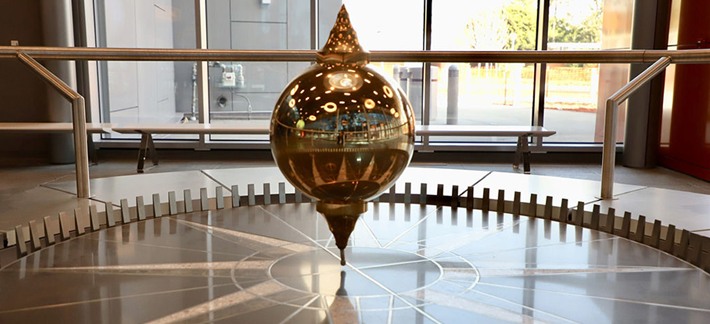 Student Employment
Are you an OCC student interested in working at the Planetarium? We hire students as retail workers and docents for public hours, field trips, and special events. Hours are flexible around class schedules and extracurriculars, up to 19 hours/week during the semester. 
Applicants with experience in public speaking, working with children, and completed course work in astronomy will be preferred. 
Before applying, make sure to find out if you qualify for the Federal Work Study program (details below). 
Once you have completed your application please fill out our pre-interview questionnaire and email it to planetarium@occ.cccd.edu
For more general information on student employment, visit the Student Employment Program website or contact:
Edwina Recalde
Human Resource Coordinator
Federal Work-Study
Federal Work-Study, also referred to as FWS, is one of the three major federal student aid programs from the U.S. Department of Education.  It is designed to provide part-time employment to students who have established significant financial need according to federal guidelines.  The federal government pays a percentage of the student's salary; the school pays the remainder.  FWS is part of the total financial aid package and is not intended to be the sole source of assistance.  Many students either seek a position related to their career objective or seek positions that offer skill development.  In either case, the FWS Program is intended to provide a balance between the interests of the student and the needs of the department.
In order to qualify, you must:
Complete your FAFSA application
You must accept your federal work-study award upon receiving
Must complete an online employment application

Include any employment or volunteer history you have
Award Letter confirming you have been awarded FWS for 2021-2022
Class schedule must be attached to the application
Student Assistants
Student employment provides an opportunity to earn money and continue your education, to train with people who manage the day-to-day business of the institution you attend, and to combine your academic study with on-the-job experience.  Job opportunities under this program offer you temporary employment with the Coast Community College District.  Employment can range from summer jobs to positions that last as long as you are a student.  These employment opportunities can be related to your academic field of study, but do not need to be.
In order to qualify, you must be:
A student enrolled in a minimum of 12 units during Fall and/or Spring semester – must have 12 units in Spring to work during the summer and 12 units in Fall to work during intercession
Must complete an online employment application

Include any employment o

r volunteer history you have

Class schedule showing 12 units of enrollment must be attached to the application

Completion of FAFSA application (international students excluded from this requirement)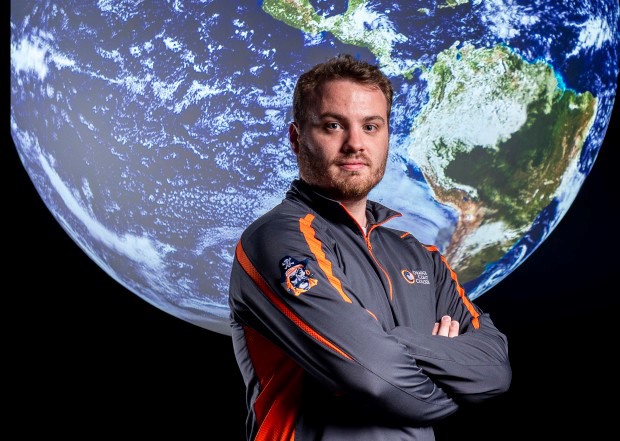 Scott A Mitchell
Director
Scott oversees day-to-day operations including exhibit design, scheduling, outreach, and programming. Scott received a BS in Physics in 2015 and a MEng in Engineering Physics in 2018 from the University of Maine, specializing in astronomy and aerospace engineering.
As a sophomore he started at the Maynard F. Jordan Planetarium on the UMaine campus, and was the senior presenter when it was relocated to the new Emera Astronomy Center in 2014. He was made Assistant Director in 2015, and upon the completion of his Master's Degree was hired as the first Director of the OCC Planetarium where he oversaw the completion and opening of the facility in March 2019.