History of the Planetarium
Our story begins in beautiful Costa Mesa, California. The original Orange Coast College Planetarium was designed by famed modernist architect Richard Neutra. It was built in 1959 as part of a campus-wide expansion project, in which thirteen new buildings were to be constructed. These plans also included plans for a theater, stadium, student center, and science building.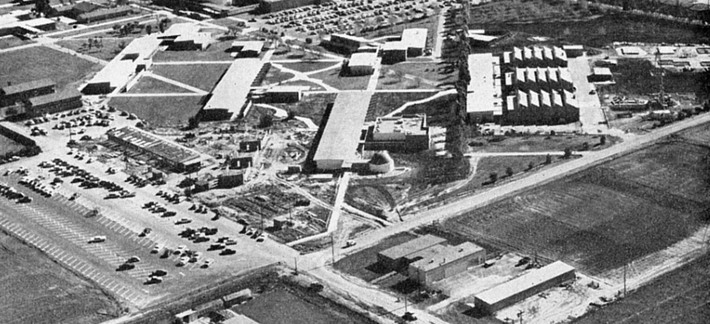 Some prominent features of the original planetarium include a twenty-four foot dome, a fifty-seat theater, a Spitz Projector, and a curved chalkboard. Around its exterior, it included a calm reflecting pool, which caught the sky in its waters and framed it on Earth. In 1979, the Spitz Projector was replaced with a Viewlex Apollo star projector. However, with time, the facility and technology in the original planetarium reached their peak. Plans to replace the planetarium with a new facility go back as far as 2008 with proposals coming from long-time astronomy professor Nick Contopolous. The Viewlex Apollo star projector was later donated to the Big Bear Planetarium Projector Museum in 2017 as designs for the new planetarium integrated modern technology.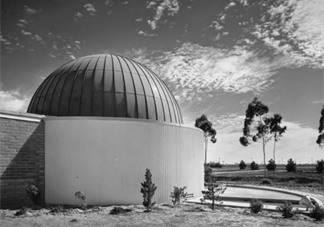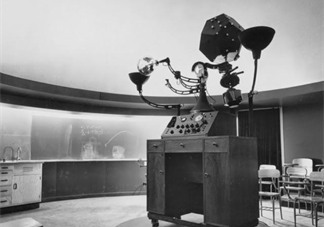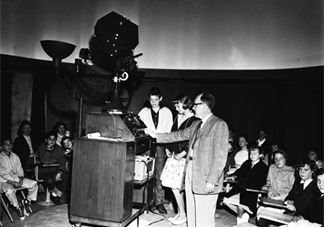 With the support of several members of the OCC Foundation Board of Directors, fundraising plans came forward and, in 2012, the Measure M bond was passed by California voters, allocating $20M to Orange Coast College for the new planetarium. These funds, in addition to money raised by private donations through the leadership of the OCC Foundation, made the project a reality.
A New Beginning
The new Planetarium was designed by Newport Beach-based architecture firm HPI with the instruction to create a truly iconic structure at the heart of the OCC campus. A spiral galaxy shape was chosen in the end, mimicking the shape of our own Milky Way. The seventy-foot-diameter dome peeks from the center of the galaxy and evokes the curiosity of all who walk past the structure. On June 16, 2016, the groundbreaking ceremony took place, and began the two-year journey to create a state-of-the-art facility that offers the very best in informal science education.
The new planetarium officially opened with a dedication ceremony on March 22, 2019 and continues to bring the wondrous experience of the cosmos right here in Orange County.
The OCC Planetarium is only possible through the generous support and donations of dozens of benefactors from the community. If you would like to help us with our galactic goal of providing new and better content in your neighborhood, please consider donating to the planetarium.