ATTENTION: Please read through this entire webpage before filling out the Field Trip Request Form.
---
Field Trip Experiences
The Orange Coast College Planetarium is committed to providing an innovative, immersive, and illuminating experience for Orange County and beyond. The Planetarium offers field trip experiences for the Southern California school community from kindergarten through high school.
Field Trip Description
Field trips last approximately 1 hour 15 minutes to 1 hour 30 minutes. We start off in the lobby where we talk about how Astronomers study space and we discuss the various exhibits we have. Currently, we have a fascinating collection of meteorites, Orange County's only Foucault pendulum, and NOAA Science on a Sphere. Next we take the students into our 50-foot dome theater where we begin with a pre-show that is based on the main theme of the feature film they are seeing. You can choose the feature from our library when you make your request. After the conclusion of the film, we do a tour through the constellations that might be seen on the night of their visit, and finally, a brief Q&A session with one of our Astronomy students. Field trips are mostly run by current OCC students!
Note: Field trips for our youngest visiting Astronomers may last one hour or less.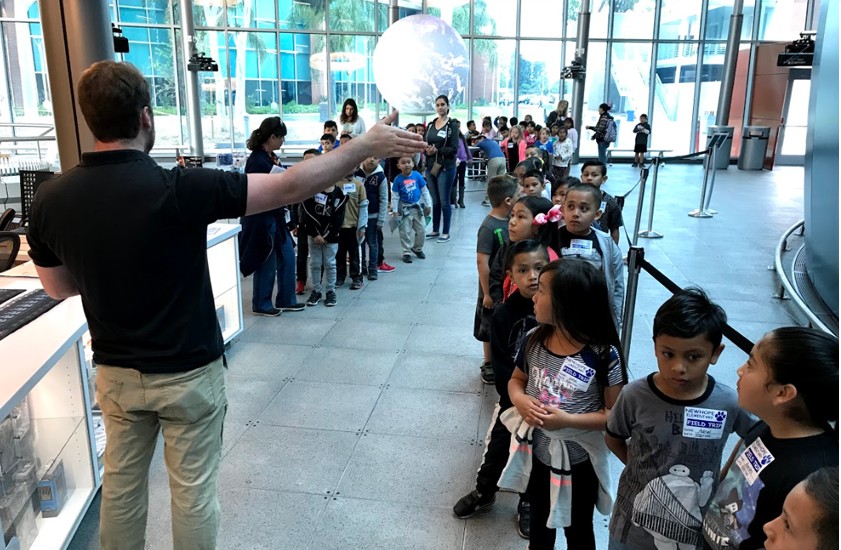 Aquarium Add-On
We are excited to offer aquarium tour add-ons this year in partnership with
OCC's Dennis Kelly Aquarium
! Tours highlight our diverse exhibits that are meant to replicate a variety of different habitats ranging from local marine communities, tropical reefs, freshwater planted systems, and stock restoration projects. Tours are fully run by student aquarium managers and last from 30-45 minutes depending on group size. This add-on is only available on most Wednesdays and Thursdays.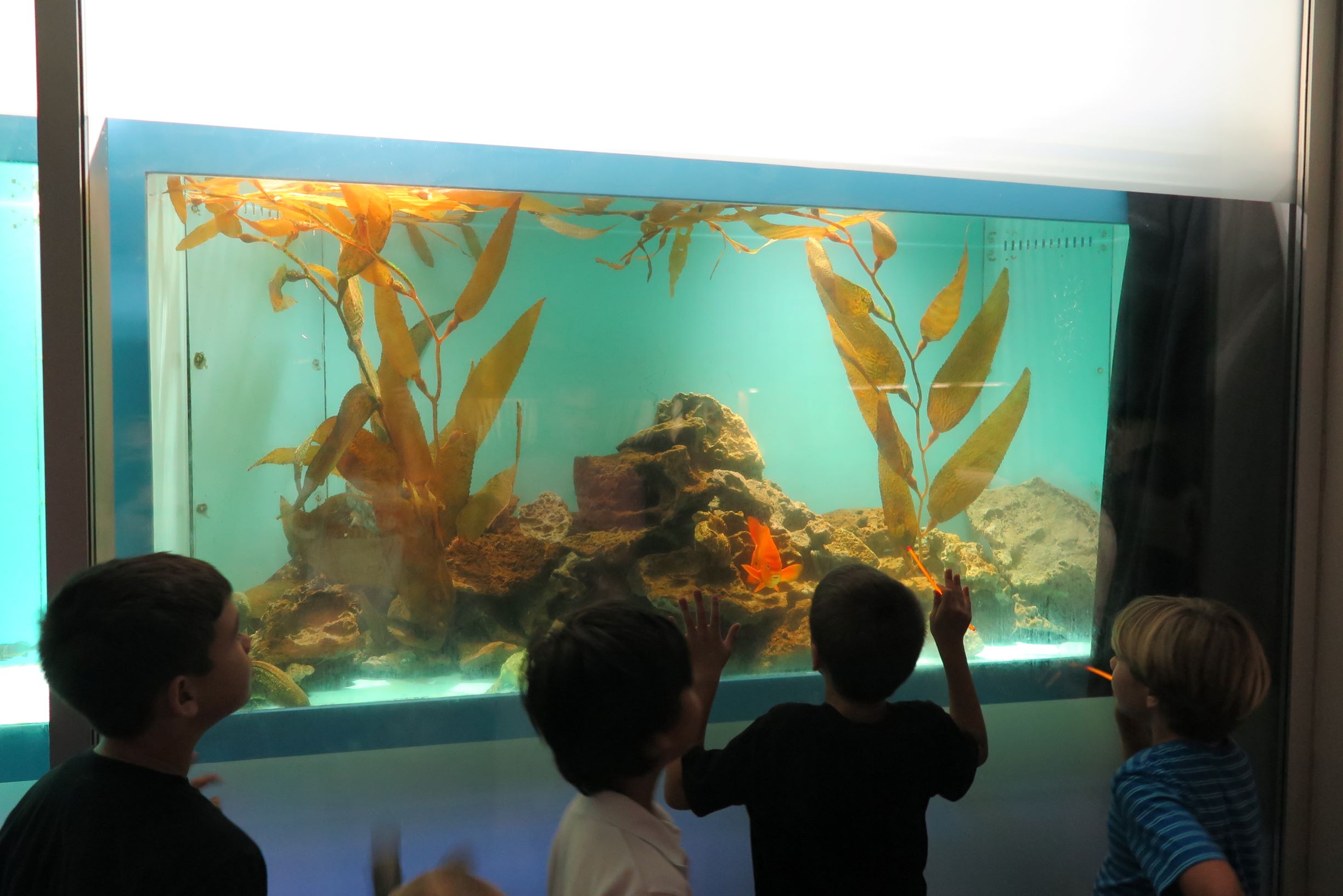 Group Size
Our field trips are private, it will only be your school scheduled. In any given time slot, we can accommodate up to 124 guests, which includes all students, teachers, and chaperones. If your group exceeds this, a second field trip booking will be required. We require a ratio of 1 teacher/chaperone for every 10 students.
For the aquarium add-on, we can only accommodate up to 80 students. If your group is over 40 students, they must be broken up into 2 groups. If this is the case, please bring lunches or snacks to occupy your students waiting for their turn in the aquarium. There are several places where you can wait outside (you will not be allowed to wait in the planetarium, unless no other field trip or event is scheduled). Please remember that there are classes going on, so students are not permitted to run around campus.
Fees & Payment
There is a minimum flat fee of $300 for all groups of 50 or less. For groups larger than 50, there is a $5 per person additional charge for each person in excess of 50. We include 1 free chaperone for every 10 students, though cannot reduce the cost below the $300 base rate. The aquarium add-on is $50 for 40 students, and $100 for 41-80 students. The invoice must be paid in full before or on the day of the field trip, at the time you arrive. We accept checks payable to "Orange Coast College Planetarium" (if mailed before the field trip, be sure to label it to the attention of Jessica Artinger), credit cards (Visa, MasterCard), or cash if submitted in a single payment (it is not feasible for us to collect individually from each member of your group). No deposit is required to reserve a field trip.
Changes to the invoice must be made by noon the day before the scheduled field trip. Payment must be made in the amount listed on the invoice and all sales are final. No refunds can be made for "no-shows". 
Availability & Schedule
Field trips are available from late August through June 14, 2024. For availability, please see the calendar at the bottom of this page. Please have two dates selected before filling out the Field Trip Request Form. Groups should not arrive more than 10 minutes before their scheduled field trip time. 
Confirmations
An email will be sent to the contact person listed on the Field Trip Request Form. They will receive an invoice, general information sheet, and campus map within 5 business days of filling it out. A field trip is only fully confirmed once the contact person responds to this email, indicating their confirmation of receipt of invoice, within two weeks of the email being sent. Groups should arrive at the Planetarium no earlier than 10 minutes before the start of their field trip time slot.
Parking
We recommend using Lot E off Merrimac Way. The Planetarium is locked between the Lewis Center for Applied Sciences and the Library. Parking on-campus is $5 and virtual parking permits can be purchased via the parking kiosk near the library, through their phone app or website.
The bus drop-off area is in Lot E off Merrimac Way along the curb between the Lewis Center for Applied Science and the Library. Buses are usually plated with a CA Exempt plate and would not need a permit. We recommend parking the buses at the Fairgrounds Lot at the intersection of Arlington Road and Fairview Road.
Gift Shop
The Planetarium Gift Shop offers a stellar array of gift items, books, toys, and apparel for guests of all ages. Items range in price from $0.25 to $50.00. The gift shop will be open during your field trip if students want to bring money to purchase any toys or souvenirs. 
Title 1 School Field Trips
We are currently offering a discount on field trips for Title 1 schools whose percentage of students who receive free or reduced lunches exceeds 70%. This is thanks to the generosity of the Samueli Foundation. The discount brings the minimum flat fee to $200 for the first 50 people, and $3 for each person in excess of 50 people. The free chaperone for every 10 students still applies.
To Reserve a Field Trip
Please reserve your field trip two weeks or more in advance to ensure preferred date and time. Please use the Field Trip Request Form, and allow 5 business days for a response.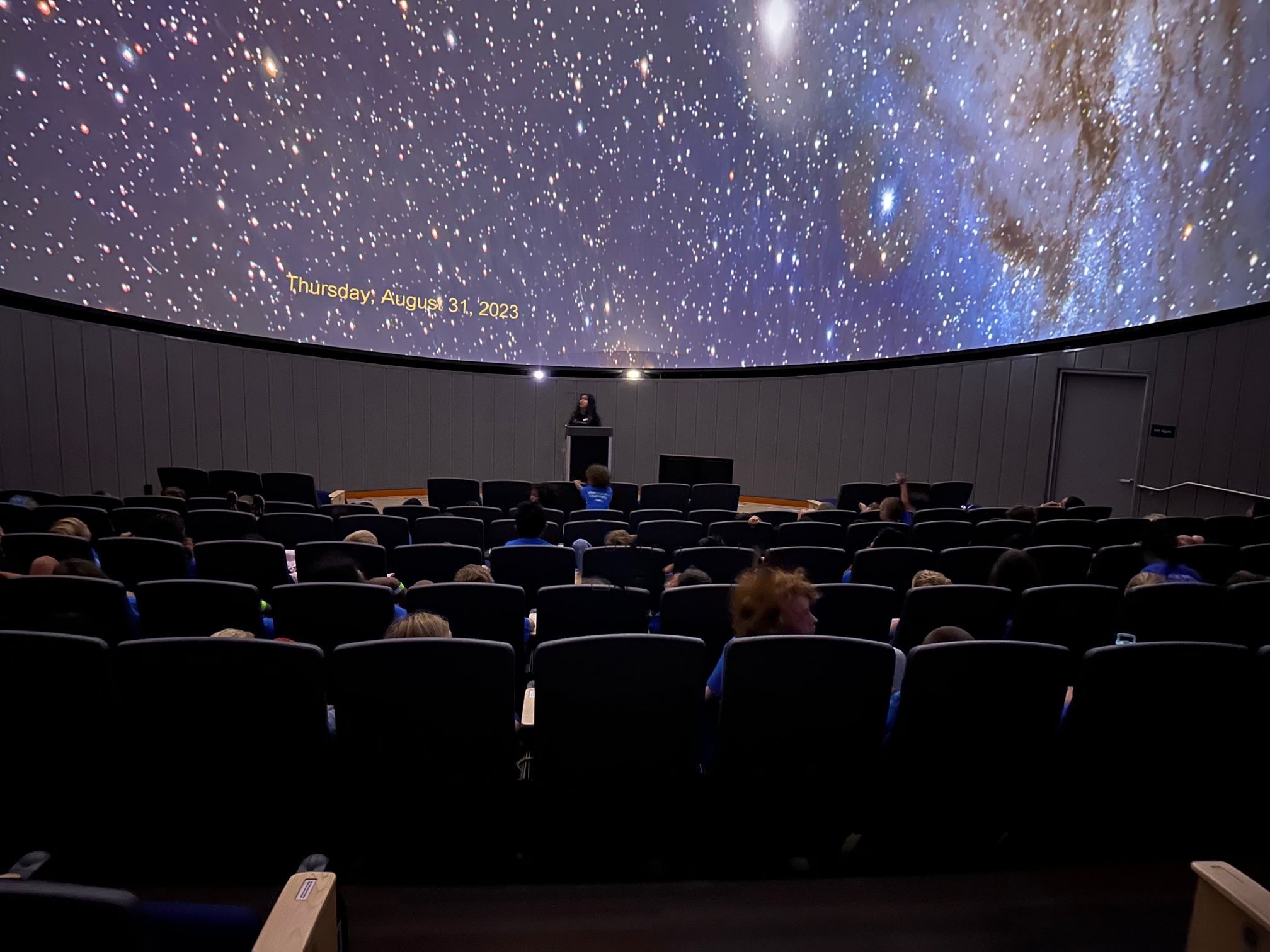 Visit Us