Send Your Next Event Into Orbit!
The OCC Planetarium is a state-of-the-art facility for dinners, performances, lectures, meetings, and more. Please submit inquiries to Jessica Artinger for more information.
The Planetarium's main purpose is to serve the public, so we are only able to schedule rental events at times that do not disrupt public operation or other scheduled activities. The Planetarium does not supply items like tables, chairs, or linens. Such items need to be rented from a third party vendor and delivered to the Planetarium during your designated set-up time. 
Orange Coast College Food Services operates its own convenient on-campus catering service, which exercises right of first refusal for all on-campus catered events. Outside caterers must be arranged with and approved by the college. 
Capacity is dependent on current exhibits.
Rental prices start at $500/hr (minimum 4 hours)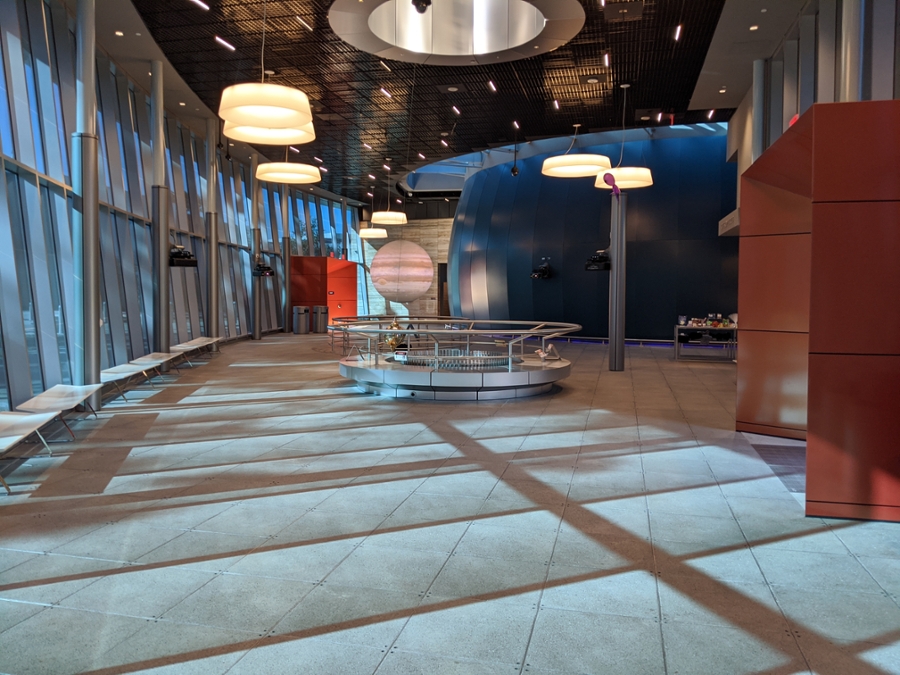 Planetarium Lobby
Seated Capacity: 80
The Planetarium Lobby makes for a great space to host dinners and parties. Our NOAA Science On a Sphere globe shines over your guests as the Earth, Moon, Stars, or one of many other fascinating images or datasets, and the mesmerizing Foucault Pendulum serves as a beautiful centerpiece to the room. 
The lobby is currently home to our Space Rocks! - Meteorites exhibit, containing cosmic curiosities sure to interest all your guests. 
Rentals include access to the built in sound system and microphone, all exhibits, and 2 planetarium staff. 
Shaded Patio
Seated Capacity: 150
On the North side of the Planetarium is a large outdoor space shaded by a large awning. There are 5 permanent concrete tables and space for many more surrounded by our beautiful desert garden.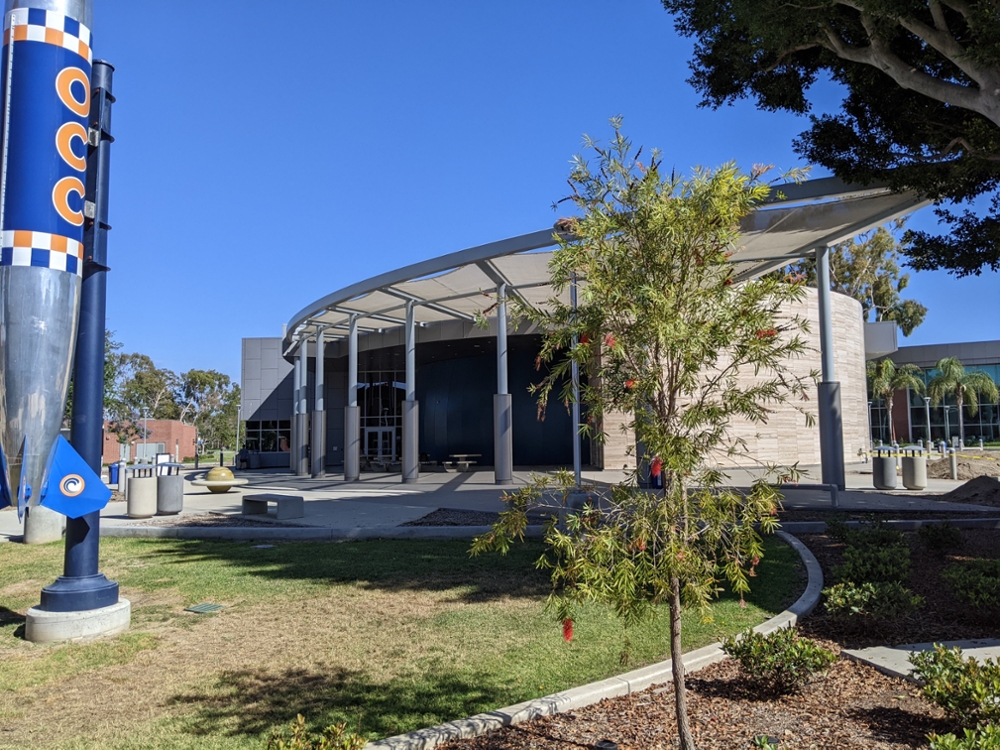 Dome Theater
Seated Capacity: 124
The Mary Lynn Bergman-Rallis Dome Theater is where the universe comes to life! 125 tiered seats face toward a small stage area beneath a 50-foot dome studded with stars. 
The Dome theater is the ideal place for an out-of-this-world wedding, presentation, or other ceremony. Choose from a number of beautiful full-dome backdrops, or hook up your device to project it onto the front of the dome. 
Add to your experience by including one of our educational Star Shows, laser music shows, or a 20-minute guided tour of the night sky. 
Use of the Planetarium Dome Theater includes access to the inset projector system, wireless microphones (one hand-held, one headset), and full staff support to operate the planetarium including lights, projection, transitions, and sound. 
As an optional add-on, custom or client-provided media can be displayed on the dome during your event. Media must be compatible with planetarium equipment and supplied in advance.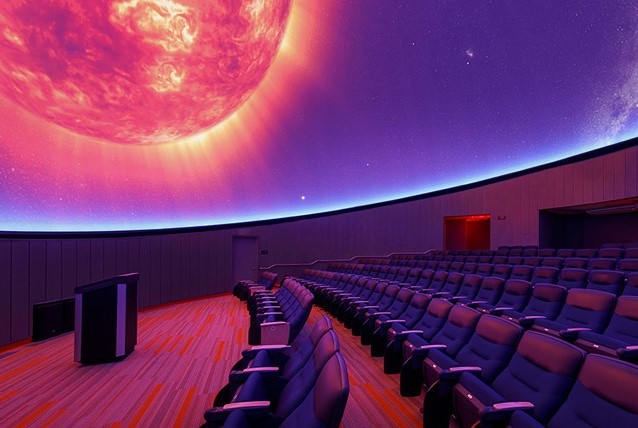 ---
Visit Us