CLASS SCHEDULE
SPRING/INTERSESSION 2024
CRN
COURSE ID
COURSE NAME
DATES
DAYS
TIME
LOCATION
Beginning Level
43307
ELL A016N
ELL - Beginning A
1/29 - 5/25
Mon/Wed
6:00 - 8:35 pm
C&L 115
44310
ELL A016N
ELL - Beginning A
1/29 - 5/25
Mon/Wed
9:35 am - 12:10 pm 
LLSS 327
42967
ELL A025N
Beginning Pronunciation
1/29 - 3/23
Mon/Wed
6:00 - 8:10 pm
Online - Zoom
43618
ELL A025N
Beginning Pronunciation
1/29 - 3/23
Tues/Thurs
11:10 am - 1:15 pm
C&L 116
43257
ELL A026N
ELL - Beginning B
1/29 - 5/25
Mon/Wed
9:35 am - 12:10 pm
C&L 115
44311
ELL A027N
Beginning Grammar Review
1/29 - 5/25
Tues/Thurs
9:35 - 11:00 am
C&L 115
44312
ELL A027N
Beginning Grammar Review
1/29 - 5/25
Tues/Thurs
11:10 am - 12:35 pm
C&L 115  
42460
ELL A027N
Beginning Grammar Review
1/30 - 4/25
Tues/Thurs
6:00 - 8:05 pm
C&L 116
Intermediate Level
42852
ELL A034N
Intro to US Healthcare System for ELL
2/2 - 4/26
Friday 
8:30 - 9:45 am
C&L 115 + hybrid
42968
ELL A035N
Intermediate Pronunciation
4/1 - 5/25
Mon/Wed
6:00 - 8:05 pm 
Online - Zoom
43619
ELL A035N
Intermediate Pronunciation
1/29 - 3/23
Tues/Thurs
11:10 am - 1:15 pm
LLSS 327
44313
ELL A035N
Intermediate Pronunciation
4/1 - 5/25
Tues/Thurs
11:10 am - 1:15 pm
LLSS 327
42853
ELL A036N
ELL - Intermediate A
1/29 - 5/25
Mon/Wed
6:00 - 8:35 pm
C&L 116
44314
ELL A036N
ELL - Intermediate A
1/29 - 5/25
Mon/Wed
9:35 am - 12:10 pm
LLSS 303
42461
ELL A037N
Intermediate Grammar Review  
1/30 - 5/25
Tues/Thurs
9:35 - 11:00 am
C&L 116
44315
ELL A037N
Intermediate Grammar Review
1/30 - 4/25
Tues/Thurs
6:00 - 8:05 pm
C&L 115
44316
ELL A043N
Int. English for Career Preparation
1/29 - 4/24
Mon/Wed
12:45 - 2:05 pm
C&L 115
44611
ELL A044N
Int. English for Career Advancement
3/1 - 5/25
Friday
10:00 - 11:15 am
C&L 115 + hybrid
42462
ELL A046N
ELL - Intermediate B
1/29 - 5/25
Mon/Wed
9:35 am - 12:10 pm
C&L 116
43309
ELL A048N
Intermediate Speaking
1/30 - 4/25
Tues/Thurs
9:35 - 10:50 am
Live Online
44154
ELL A048N
Intermediate Speaking
3/16 - 5/25
Saturday
9:00 - 11:30 am
LLSS 219 + hybrid
Advanced Level
44317
ELL A047N
Advanced Grammar Review 1
1/29 - 5/25
Tues/Thurs
9:35 - 11:00 am
LLSS 327
42969
ELL A055N
Advanced Pronunciation
1/29 - 3/23
Tues/Thurs
6:00 - 8:05 pm
Live Online
43828
ELL A055N
Advanced Pronunciation
4/1 - 5/25
Tues/Thurs
11:10 am - 1:15 pm
C&L 116
43311
ELL A057N
Advanced Grammar Review 2
1/30 - 4/25
Tues/Thurs
6:00 - 8:05 pm
LLSS 119
43312
ELL A058N
Advanced Listening & Spreaking
1/29 - 3/23
Mon/Wed
9:35 - 11:45 am
LLSS 227
43313
ELL A059N
Advanced Reading & Writing
4/1 - 5/25
Mon/Wed
9:35 - 11:40 am
LLSS 227
42986
ELL A064N
Advanced Academic Reading & Writing
2/12 - 5/25
Mon/Wed
5:30 - 9:20 pm
LLSS 327
42987
ELL A064N
Advanced Academic Reading & Writing
2/12 - 5/25
Monday
12:45 - 3:50 pm
LLSS 100 + hybrid
HYBRID CLASSES
Hybrid classes require a combination of in-class hours and additional hours online. Additional information will be given by instructors and can be found on your course syllabus.
ONLINE CLASS SCHEDULE
Visit the website below and choose the term, "Orange Coast College" as the college, and "ELL English Language Learning" as the subject to view a full list of classes.
"LIVE ONLINE" CLASS INFORMATION
Classes listed as "live online" will meet at the scheduled times via Zoom. Students are expected to attend and participate in class during the times listed. Students need a computer, laptop or tablet to complete class requirements. Students can find their class Zoom link by logging in to Canvas. Chromebook laptops are available to check-out from the Adult Education Office. Contact the office for more information.
LOCATIONS
C&L = Classrooms & Labs Building (next to Adult Education Office)
LLSS = Literature, Languages & Social Sciences Building
INSTRUCTOR EMAIL ADDRESSES
PLACEMENT
New students are encouraged to take an online assessment to determine which courses are best for their current skill level. Please contact the Adult Education Office for placement questions or to take the online assessment.
CONTACT US
Adult Education Office
Email: adulteducation@occ.cccd.edu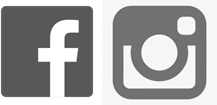 @occadulteducation