PROGRAM INFORMATION
FREE classes for English language learners
Levels from beginning to advanced offered during the day and evening
Online and on-campus classes available
Classes are noncredit (0 units) and can be repeated
Practice and improve speaking, listening, reading, writing, pronunciation and grammar skills
Develop and improve college and career readiness skills
STEPS TO ENROLL
TYPE OF CLASSES WE OFFER

| Multi-Skills: Listening, Speaking, Reading, Writing | Grammar - All Levels |
| --- | --- |
| Pronunciation - All Levels | ELL for Parents with Elementary School Children |
| English Skills for Career Preparation | English Skills for Career Advancement |
| Citizenship Preparation | Speaking about Fiction & Non-fiction |
| Listening & Speaking - Transition to College | Reading & Writing - Transition to College |
SPRING/INTERSESSION 2024 CLASS SCHEDULE
Visit the Class Schedule and choose "Spring/Intersession 2024" as the term and "ELL English Language Learning" as the subject to view a full list of classes.
LEVEL PLACEMENT
New students are encouraged to take the assessment test to determine which classes are best for their current skill level. Please contact the Adult Education Office for placement questions or to take the online assessment.
ADDITIONAL INFORMATION
ELL classes are open to anyone in the community 18 years or older.*
ELL classes are noncredit (0 units) and are not applicable towards an associate's degree.
Classes are tuition-free, but some classes require a textbook. Students are responsible for purchasing a textbook, if required.
*ELL classes are not intended for international students.
CREDIT ENGLISH AS A SECOND LANGUAGE (ESL)
Students who would like to earn college credit while learning English should visit the ESL Webpage for more information about the credit program.
CONTACT US
Adult Education Office
Email: adulteducation@occ.cccd.edu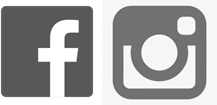 @occadulteducation