Welcome!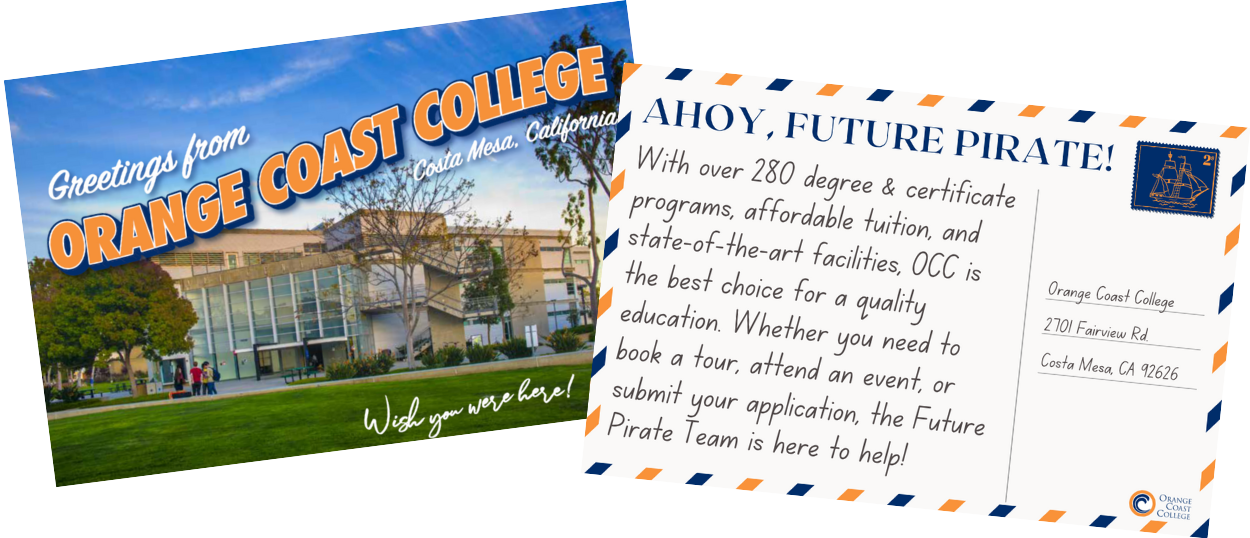 Contact Us
(714) 432-5059
Student Union Room 102
Office Hours
Mon to Thu: 9 a.m. - 5 p.m.
Fri: 9 a.m. - 2 p.m.
Sat to Sun, Closed
Below are some of the services we provide:
Support & Guidance
We're here to support you through all the steps to Becoming a Pirate!
From application to registration, our team is available to help in any way we can. Whether in person, through Zoom, or by email, we can answer your questions and assist you with the onboarding process.
Questions? Contact us at fpr@occ.cccd.edu
Events & Workshops
Part of the support that our team provides is through hosting workshops and events. Some of the these include:
Application, Next Steps, & Registration workshops
Discover OCC event
Navigate OCC event
Find out more on our Workshops & Events page!