Orange Coast College provides flight training as part of it's professional flight program. The college utilizes a fleet of Cessna aircraft which are used for training from private pilot through commercial and  flight instructor ratings.
The Aviation Science program provides students with up to a 30 percent savings on total flight training costs as compared to com mercial flight schools in the Orange County area. Reference the Orange Coast College online catalog for a complete program description along with projected fees for training. 
Flight Certification Requirements (PDF)
Training in OCC aircraft is administered through APT Flight lab courses. To be eligible for flight lab, students as a minimum, must be enrolled in our aviation ground school courses. 
Instructor authorization is in place for flight lab courses in order to determine an accurate number of students per semester so that we can plan our resources accordingly (hire flight instructors, schedule planes, etc.). Therefore, it is important for our incoming students to understand what to expect when participating in our flight labs and decide early on if OCC would be the right fit for them.
So here are the expectations for flight lab:
Review flight costs for the lab (see link above "Flight Training Costs")
Private Pilot flight lab is approximately $15k for the semester, not over 24 months. 
You will need to have taken/or take concurrently APT A130 Private Pilot Ground school from OCC.
Flight lab students follow a strict/rigorous flight training curriculum that combines simulator work and actual flight training in aircraft. It is not a casual flight school to only train for certain areas.
You are REQUIRED to have two flight lessons per week.
You are REQUIRED to flight train with our training partner(s) for all our Flight Labs at OCC. 
You are required to fly at least twice a week, no exceptions. This frequency of flight training may lead to expeditures around $500 per week. It is a lab course, therefore regular attendance and frequent participation is mandatory. We understand that our program may not fit the needs of all aspiring pilots, this is why we would like to address these expectations with potential students before authorizing them for enrollment. Our program is rigorous, and involves significant time and financial commitments.
College credit is not given for aeronautical ratings and every student admitted to the flight lab will complete the applicable ground school. Admission to flight lab is limited and highly competitive.  Preference is given to students who are enrolled as full time students at the college with Aviation Science as their declared major field of study.​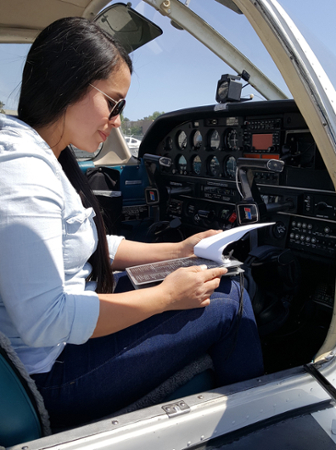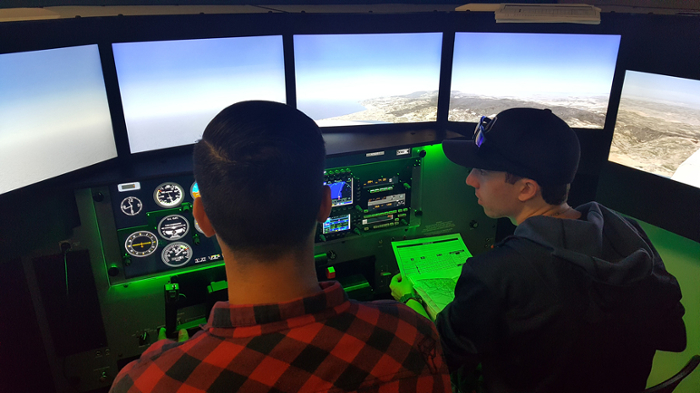 Orange Coast College also utilize advanced aviation training devices (flight simulators) which help students accrue a portion of the total hours needed to earn their flight certificates at rates which are less than half of renting an aircraft. These simulators are invaluable as an instructional tool to maximize time during each lesson.  
With this technology in place, coupled with a structured flight training environment, our training costs may be up to 30 percent lower than other training institutions in the Orange County area. Lab courses are available, specific to training in flight simulators, so that students may spend time with a dedicated flight instructor to gain as much as 20 hours for their instrument rating and 50 hours for the commercial rating.​​​