"IT'S COOLER AT COAST"
Orange Coast College (OCC) is located in the city of Costa Mesa in Orange County, California minutes from Disneyland Resort, California's most popular beaches, and home to the largest shopping mall in California, South Coast Plaza. International students who attend at a community college like OCC and transfer to a univeristy for a bachelor degree, save 50-70% in cost. 
OCC's affordable education comes with incredible value. We invite you to learn what sets us apart from the 1,000 community colleges in the U.S. and why "IT'S COOLER AT COAST"...
INTERNATIONAL STUDENT SUPPORT
Orange Coast College is an educational destination for the 22,000 students enrolled representing 80 countries from around the world. Supporting more than 1,300 international students the Global Engagement Center is committed to your success. 
*OCC is the 2nd largest host community college for international students (IIE Open Doors, 2018). Here why our students choose to attend Orange Coast College.
ON CAMPUS HOUSING
Orange Coast College is the first and only community college in Southern California offering on campus student housing.  "The Harbour at Coast" will accommodate a little more than 800 students in apartment style-living. Applications for Fall 2020 are available now! Apply as an international student today and take advantage of a unique opportunity to experience college residential living. 
COMPREHENSIVE PROGRAMS
Students can choose to study more than 130 courses leading to associate degrees, certificates and transfer to 4-year universities. Exploring your interest is encouraged! Pursue a wide range of programs such Architecture, Business, Culinary, Engineering, Film and Television, Hospitality, Visual and Performing arts and much more! Orange Coast College is also home to the largest 2-year
Marine Science
program in the U.S.
*Mya Soe, Myanmar is a marine science major who volunteers part time at the Dennis Kelly Aquarium, the only student led research aquarium in California.
MANY "FIRSTS" AND DISTINCTIONS
Orange Coast College is reknown for achieving many firsts and distinctions.  
...and much more...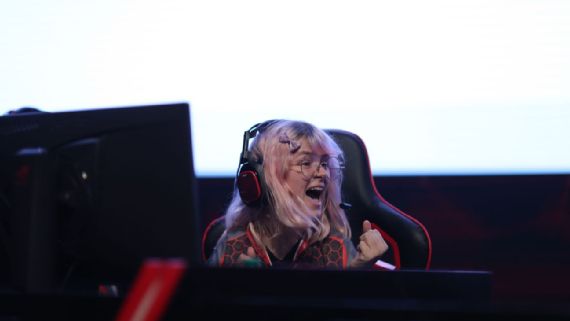 *Charline Sanchez, France is a digital artist and a member of the OCC history making Esports team.
HIGH LEVEL ACADEMIC QUALITY
OCC tradition of academic excellence is a by product of university level academic instruction, a wealth student support and academic services, research opportunities, honors, an active campus life supported by ASOCC (Associated Students of Orange Coast College) and a curriculum designed for seamless transfer to bachelor degree granting university. OCC offers a wide variety of classes - many taught by faculty who are professors at 4-year universities, published researchers, and experienced professionals in their respective fields. 
*OCC Theatre Arts department is a strong example of the high level of instruction provided by our faculty and the college's committment to prepare students to accomplish success both inside and outside of the classroom.
LEADER IN UNIVERSITY TRANSFER AND GRADUATION
In 2023, OCC granted more than 5,000 degrees and more than $600,000 in scholarships in merit-based scholarships for continuing students. OCC international students have transferred to more than 200 universities in the last 2 years and is consistently the top community college in Orange County for the number of transfers to the University of California and Cal State University combined.
*Thao Anna Nguyen, Vietnam was a member of the OCC Student Senate and transferred to UC Berkeley in Fall 2019.
#GOCOAST - CHAMPIONSHIP WINNING ATHLETIC PROGRAM
The
"COAST PIRATES"
 is one of the most winningest
CCCAA
(California Community College Athletics Association) programs winning more than 100 state, conference, and national championships. Offering 23 athletic teams in 13 sports, many of OCC former student athletes have moved on to competed at the NCAA level and even the world championship, Olympic level and professional level. Competing for the Coast Pirates is an opportunity to continue your athletic passion and recruitment to compete at the University level.
*Gabriele Simonti, Italy transferred to George Washington University in Fall 2019 to compete for NCAA Division I water polo - the highest level of collegiate athletics.