The College Fee Waiver for Veteran Dependents benefit waives mandatory system-wide tuition and fees at any State of California Community College, California State University, or University of California campus. This program does not cover the expense of books, parking or room and board. There are four plans under which dependents of Veterans may be eligible. Check to see if you are eligible for the fee waiver. 
The CalVet Fee Waiver will cover the cost of in-state tuition ($46/unit) for eligible students who are classified as a CA Resident. It does not cover the College Service Fee, Health Fee, Representation Fee, or any material fees (if applicable).
To utilize the Cal Vet Waiver at OCC, the student must apply through the county veterans office. The student must re-apply every academic year (Fall-Summer). If awarded, the student will be emailed an Award Code Letter, which they will need to provide with their social security number to OCC's Financial Aid office for processing. Students must also have a FAFSA or CCPG application on file in order for the Cal Vet Fee Waiver to be processed.
If the student is registered and would like to reserve their seat in classes prior to the Fee Waiver being applied, they must pay for classes to avoid being dropped for non-payment. We do offer payment plans if needed. Once the CalVet Fee Waiver is processed, refunds will be issued accordingly if out of pocket payment was made.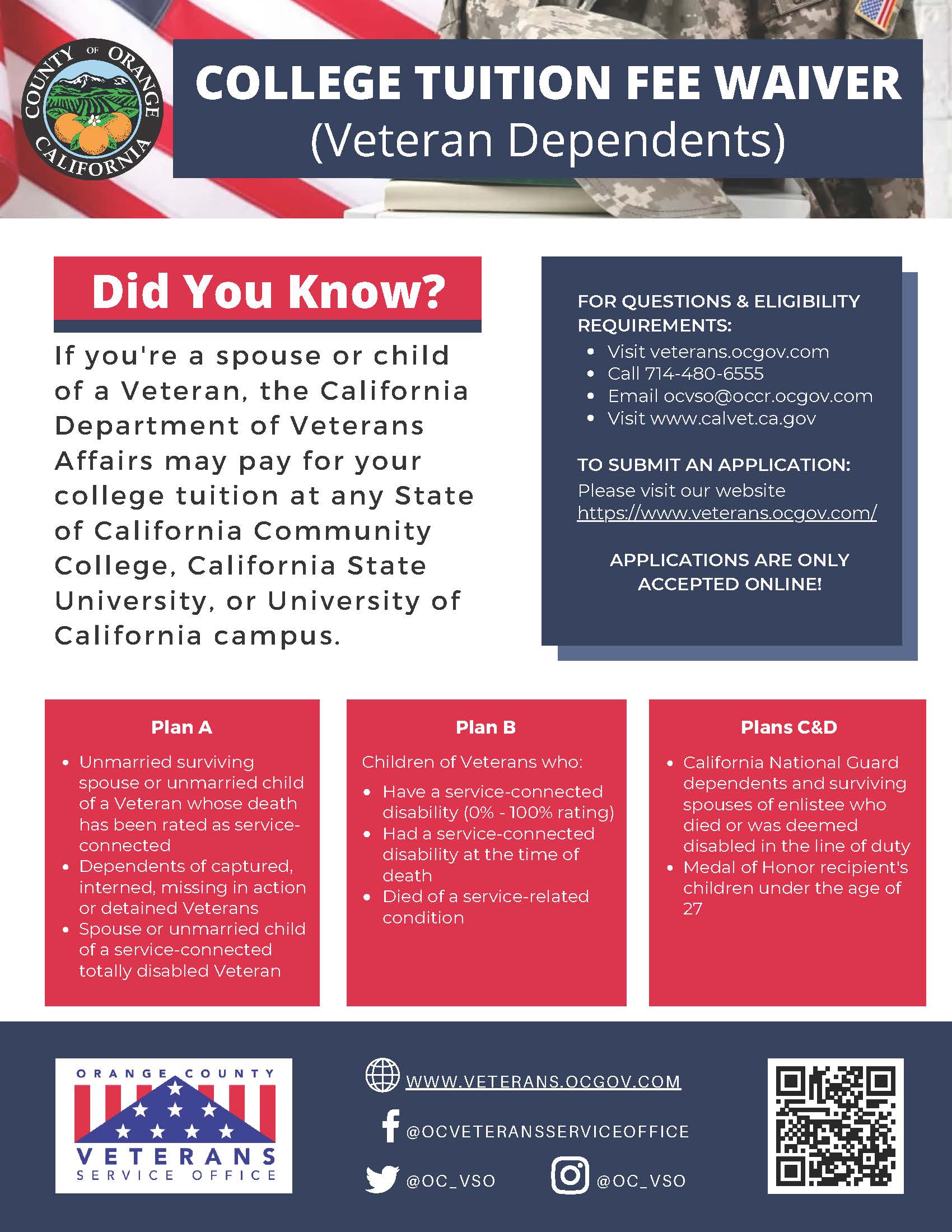 https://orangecoastcollege.studentadvisor.ai/virtualadvisor/1,2,3,25,4,5,16,6,7,17,8,9,10,21,11,18,75,74,12,76,13,19,14,26,15,20,27