Getting Involved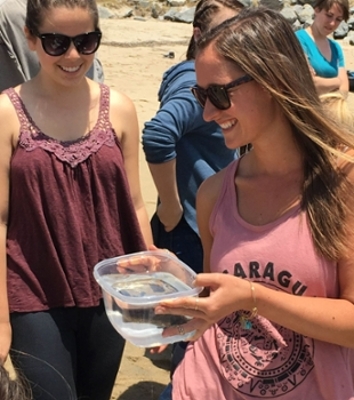 Gaining hands-on experience is critical for marine science students to be successful in this field. Orange Coast College's Marine Science Department makes student experiential learning the central component of its programs. Coursework includes student opportunities to get experience deploying equipment, collecting data in the field, calibrating probes, working on boats, designing and building aquarium filtration systems, caring for live marine organisms, testing and manipulating water quality parameters, conducting research, ​​​​​​​​​​​​helping to manage aquarium facilities, and exploring a variety of marine ecosystems among others.
All enrolled marine science students should begin by informally registering with the department (see below). 
We also encourage all students to set up a meeting with one of the faculty members each semester to help us keep track of your progress and offer advice on how to continue to increase your experience, skills and contacts in the field before transferring (see below).
Some of the best ways to initially build skills, experience and contacts is through our on-campus initiatives. Discover the countless ways you can get involved below:
Faculty also have an extensive list of local organizations and agencies that offer volunteering opportunities, college internships, scholarship prospects, and jobs to marine science students. To get additional information or sign up for any of these opportunities, please schedule a department faculty meeting (above) or drop by our Opportunity Board located in the aquarium lobby of the Lewis Center for Applied Sciences.
Faculty contact information and links to the diverse career opportunities available to marine science majors can be found below under the heading: Useful links for students interested in marine science.
Student Resources
VIDEO GALLERY FOR PROSPECTIVE STUDENTS
Department presentation from the 2021 Ocean Institute Marine and Environmental Science Virtual College Fair. This presentation is for prospective students interested in learning more about the opportunities available in marine science and technology at Orange Coast College.
Student panel presentation from the 2021 Ocean Institute Marine and Environmental Science Virtual College Fair. The student panel consisted of past OCC students discussing the advantage of attending community college as part of an undergraduate degree in marine science.
Promotional video for Orange Coast College with a fly-over campus tour of the college.