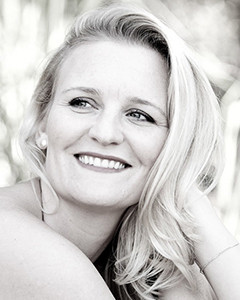 Originally from Southern California, Delyer Coffman began dancing before she could walk. She attended California State University Long Beach where she received a BFA in dance. Mentored by Karen Clippinger and Rael Isokowitz she completed a Comprehensive Pilates Certificate through Body Arts and Sciences International with an emphasis in Dance Conditioning. Delyer then went on to earn an MFA in Choreography and Performance from the University of Arizona School of Dance. During her professional dance career she has had the opportunity to work as a choreographer, performer and collaborator with various dance companies and acclaimed artists throughout Los Angeles and Orange County. She has been invited as a guest teacher and choreographer for many colleges including University of Arizona, California State
University Long Beach, Brenau University, Orange Coast College and Golden West College.
Delyer co-founded The Assembly in 2014, a Modern Dance company where she co-directed and collaborated with multidisciplinary artists to create site specific performances.
As a part-time faculty member at Orange Coast College, she currently teaches Pilates and offers mentorship to students while going through the OCC Pilates Instructor Certificate program. Throughout her professional life Delyer has also instructed courses in Modern, Ballet, Jazz, Choreography, Improvisation, Yoga, Biomechanics for Dancers, Injury Prevention & Conditioning for Dance.
Delyer transitioned from dancer to business owner and educator in 2017. She continues to bring her passion and love of movement to the community as she raises her two beautiful daughters.
Instructor of: Pilates