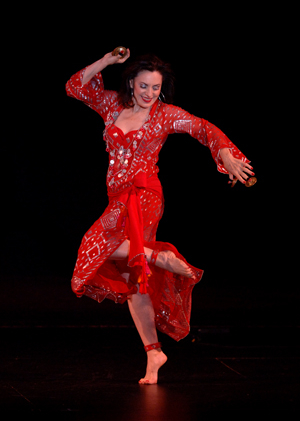 The World Dance Instructor certificate program trains students for positions in the commercial and artistic areas of dance. Graduates of the program would be qualified as instructors in private studios, recreation or other community dance programs, and act as consultants, lecturers, or performers with an emphasis on ethnic dance forms, primarily Middle-Eastern, Flamenco, Classical Indian, Latin Dance Styles, Mexican Folklorico, Polynesian or African (Nigeria/Ghana).
Students are able to apply principles of movement and creativity to all forms of dance, demonstrate skills of dance instruction through movement and verbal cueing, and apply information learned in other disciplines to the art form of dance.
Instruction will utilize both classroom work, using a variety of instructional methods (lecture, lab/demonstration, independent and group projects) and internship experiences in business/industry to prepare the student for job requirements.
Program Outcomes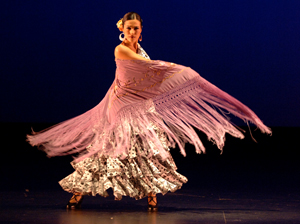 Students will be able to:
Successfully teach and perform in one or more of the following styles, including but not limited to, African, Classical Indian, Flamenco, Mexican Folklorico, Latin Dance Styles, Middle Eastern or Polynesian.
Communicate proper dance technique through movement demonstration and verbal cueing using appropriate dance terminology, music, and safety measures.
Career Oportunities in Dance
Instructor in dance studios, recreationla facilities and other academic institutions. Documented in program
review.
Checklist of Required Courses (2023-24)
Required Courses
Music for Dancers
Dance as a Profession Seminar
Dance Methodology
World Dance Internship I
World Dance Internship II
Cultural Antropology or World Religion or World Dance and Culture
Required Courses, choose one pair:
Rehearsal and Performance I and Repertoire I
Rehearsal and Performance I and Performing Dance Ensemble I
Select six (6) units from the following:
Mid-Eastern Dance 1
Mid-Eastern Dance 2
Mid-Eastern Dance 3
Mid-Eastern Dance 4
Latin Dance Styles I
Latin Dance Styles II
Latin Dance Styles III
Flamenco Dance 1
Flamenco Dance 2
Flamenco Dance 3
Flamenco Dance 4
Modern Dance I
Modern Dance 2
African Dance and Drumming I
African Dance and Drumming II
African Dance and Drumming III
Polynesian Dance
Polynesian Dance 2
Select four (4) units from the following:
Ballet Dance Basics
Ballet 1
Ballet 2
Modern Dance Basics
Modern Dance 1
Modern 2
Select one (1) unit from the following:
Yoga for Dancers or Yoga for Dancers 2
Pilates Mat Work
Strength and Stretch
Conditioning for Dance