Fall 2022 Pilates Guest Speaker Series XIV
Our 2022 series will offer four Lecture/Activity Workshops.
The series is free to currently enrolled OCC students and faculty, OCC Pilates Certificate alumni and the community.
It will be held on Thursdays in the Art Center, Room 148,  from 11:10 a.m. to 1:15 p.m. Limited parking available in Lots D & C.  
For more information contact Amelie Hunter at ahunter@occ.cccd.edu
Sept 15:  Sue Okuda Stewart, "Imagery and Movement"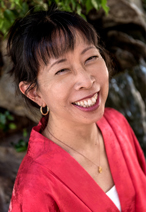 Sue brings a background of years of teaching in the Ando and Aston Physical Therapy Clinic and instructing OCC students in Yoga for Dancers and a variety of Pilates classes.  She holds degrees in music and law, is certified in the Franklin Method, Yoga Tune-Up and Gyrokinesis, and is currently studying the Sanskrit language, Reiki and energy medicine yoga.  Sue brings her wide range of knowledge and experience to the upcoming lecture.  Sue will explain and demonstrate the why and how of effective cue techniques.


 
Sept 29:  Barbara Nelson, "The Transformative Power of Teaching Pilates"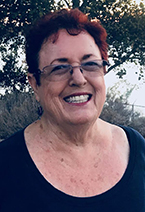 With years of teaching experience in physical therapy clinics, Barbara will give students and teachers insight into ways to screen for and deal with common knee problems.   A certified Stott Pilates instructor, Yamuna and MELT specialist, Barbara brings a highly integrated perspective to her classes.  Barbara spent 14 years working for Physical Therapists as a rehab and post-rehab exercise specialist.  She currently works at Full Potential Pilates in Orange, specializing in Therapeutic Pilates.  The class will work with foam rollers, balls and more, so wear comfortable clothes that you can move in easily. 
Oct 20:  Karen Ellis, "Teaching Advice for Pilates Instructors"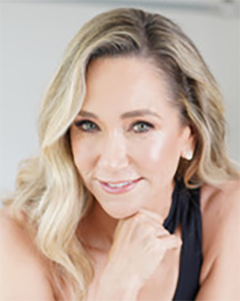 Karen Ellis has been "nerding" out on Pilates for over 20 years. Her love of movement began in ballet, where she earned a BS in Dance from Indiana University and a Masters in Dance from University of California Irvine. After a professional ballet career concluded with injuries, a deep passion for healing the body and a new career in Pilates was born.
For the past two decades Karen has been teaching and evolving as a Pilates teacher. Initially exploring Pilates training from a contemporary perspective through BASI Pilates, she also earned a certification through Power Pilates, a classical approach to the method. By carefully examining the 'why' of an exercise, Karen believes you can adapt an appropriate variation of movement for the person you're working with.
In 2013 Karen created Pilates Nerd®, a lifestyle clothing brand now sold internationally and by Balanced Body, Inc. The Pilates Nerd brand aptly depicts the love and enthusiasm Karen has for Pilates. One of her greatest joys is connecting people through the awareness and benefits Pilates has to offer. 
Karen has been on faculty at Orange Coast College in CA, Chautuaqua Institute in New York (dance), Phillips Academy Andover, MA, as well as Bucknell University PA, and regularly instructs Pilates teachers. She considers it an immense privilege to have an impact on a Pilates instructors' career.
Ever the student, you'll find Karen at a workshop or in Pilates studio seeking to inform the underpinnings of movement and its influence on the health of the body and of course, the brain. Her clients inspire her to continue on the path of investigating how Pilates can adapt with the circumstances of the body.
Karen is the proud mom of a young teenager and strives with all her might to find balance running two thriving businesses and a busy family life ~ with the ultimate pursuit of maintaining good health in body, mind and spirit!
Nov 10:   Dayse Tarakdian, "Tips for Running Your Pilates Studio"