PROGRAMS AT OCC
Career Education Programs at OCC showcases 50 robust and exciting career education programs that deliver the education, technical training and work-based learning experiences necessary to qualify for and excel in the well-paying career of your choice in two years or fewer.
Mentor Collective program at Orange Coast College enhances the student experience by linking them one-on-one with a career mentor. Students are paired with someone invested in their success — a person ready to listen, inspire, help navigate challenges and recognize opportunities. Students will gain career advice and valuable insights, while mentors will build their networks and develop skills to become better professionals and leaders.
This website provides lists of career areas and types of employers that hire students within each major, as well as strategies to help you be a more marketable candidate. TIP: Once you click on a major, scroll to the bottom of the page to see related professional associations, occupation outlook information, related resources and employment opportunities. 
Challenge Card - Meaningful Career Exploration
The Challenge Cards help you prepare for your future by using the "challenge mindset," which is an approach to career exploration focused on finding challenges to tackle instead of job titles to fit into. This interactive experience helps you find a career path based on exciting, real-world challenges, not job titles. 
Watch the Challenge mindset

 

TEDx Talk

 

(optional, but highly encouraged).
Go to

 

https://app.mysparkpath.com and click Sign Up. 
Create a Student account and insert OCC's code:

 

OrangeCC
Follow the instructions and sort the Challenge Cards.
Read your Challenge Profile (PDF) with your top three challenges along with suggested activities. Reviewing the activities will guide you in concrete steps you can take to explore how to get involved with your selected Challenge areas. You may also want schedule an appointment with a

 

Career Counselor

 

to discuss your Challenge Profile in more detail.
Virtual Job Shadow inspires students and job seekers the real-world career opportunities by exploring job shadowing and career advice videos across the spectrum of career clusters. These videos show behind the scenes with real professionals in actual jobs and provide an in-depth look at workforce realities, showcasing what people do in their occupations and the education and skills needed.
Visit VJS Log-in page and click on "New Account" on the top right corner
Complete the form. You will need to use your OCC email address and create a password. We suggest you to use the same password as your MyCoast account. 
Tip: Be sure to click on Careers > Life Skills Videos to check out brief videos on a variety of topics such as selecting a career/major, leadership, gaining experience, writing a resume, perfecting the interview, the job search, networking, soft skills, and much more!
A comprehensive on-line career exploration program, providing national and specializing in California occupational and educational information.   
Website: http://www.eureka.org
Click on "Create account"
Enter Site ID Code: YFJPWYX
Fill out Form and create a log-in Name & Password (use your MyCoast account info.)
Visit roadtripnation.com and click on "What We Offer" from the top menu to see a handful of helpful tools, outlined below:

Roadmap Tool – Take a simple self-assessment based on your interests to explore recommended majors, careers, and the paths of real-life people, as well as tangible action steps you can take now.
Online Self-Discovery Course – A free, project-based, online course that guides you through discovering your purpose, interests, and pathways.
Video & Series – Award-winning documentaries that showcase powerful stories on real people like you as they navigate career exploration and identity, including a few focused on community college students specifically.
This site allows you to browse through California's 15 leading industry sectors/career pathways and discover your possibilities. Create your free account to get started.
Start with Explore Industry Sectors to see different options for you to explore based on your reference.
This program offer an in-depth look at hundreds of careers and real career biographies from real people. The site's Career Stories contain interesting interviews, school experiences and interests, work history through current jobs and lifestyles, photos from on the job, and up-to-date career data.
Visit www.vocbio.com and click on "Member Login" at top of the page
Username: OrangeCC
Password: zking
Follow menu choices on top to start your research
O*Net is the nation's primary source of occupational information, offering detailed and up-to-date descriptions on U.S. occupations.
Search by keywords in Occupation Search, or
Start with the Find Occupations section to explore jobs by bright outlooks, green economy, STEM, and various job families.
Industry-Specific Career Exploration Resources
Federal Careers by Major – Featured on USAJOBS.gov, the government's official job/internship website, this resource allows you to see what government careers are applicable to your college major.
Allied Health – connects students with the best and most affordable higher education programs in the medical and allied health fields. 
Discover Health Administration – Learn about careers and education in the business side of Healthcare
Discover Accounting – Explore career paths within the accounting field.
Careers in Business – Explore careers in the field of business such as finance, marketing, human resources, and more.
OC Biotech Education – Explore careers in the exciting field of biotechnology, including bio-manufacturing, genetics, cosmetics, biofuel, and more. Plus, there is information on certificate programs, classes, and employment options within Orange County!
Careers in Communication – Explore the various career paths you could pursue with a degree in communication.
Top Careers in Computer Science– Explore careers in the computer, information technology, programming, and web development fields.
Careers in Education – Explore career options within teaching, education, and administration.
Environmental Science – Explore educational and career paths related to environmental science, sustainability, agriculture, forestry, managements, and more. Be sure to explore the various options under the drop-down menu (top right corner) labeled "Environmental Science Careers."
Sports Degrees – Provides 

resources on sports management and sport administration degrees, education, and careers.

Explore Health Careers – Explore careers in medicine, healthcare, physical therapy, allied health, and much more.
Get in Media – Explore careers in film and television, music, gaming, live events, and more.
Find Your Nursing Path – Nurses are almost always in demand and there are more specialties and opportunities than you may think. This resource will introduce you to the wide variety of academic pathways to become a nurse.
Careers in Psychology – Explore the various career paths you could pursue with a degree in psychology.
Social Work and Psychology Careers – Top 10 careers for working with kids and teens.
Sloan Career Cornerstone – Explore careers in STEM (Science, Technology, Engineering, and Mathematics)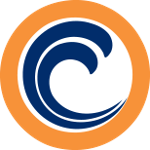 Watson Hall, 3rd Floor
CareerCenter@occ.cccd.edu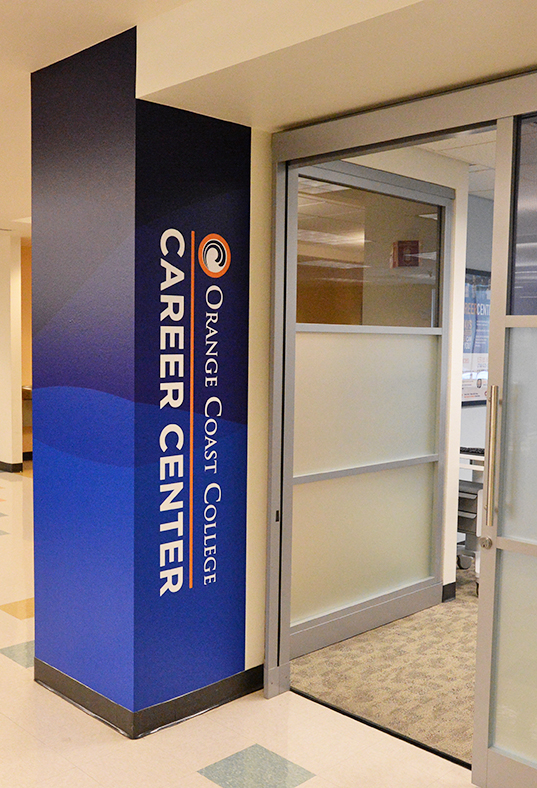 Find Out More
Fill out the form below and we will contact you with more information
Subscribe
Get the latest news on new program areas, financial aid, campus news and more.